We Did It! We have been talking and looking for a camp dog for about a year.
We took the plunge.

We would like to introduce Chelsie to everybody.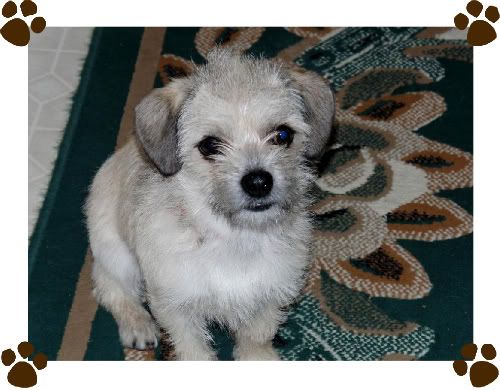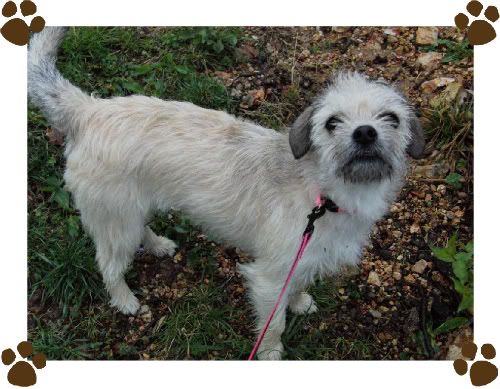 Chelsie is a year old. She is a Border Terrier. We found her on Craiglist, posted by
Act Now Animal Rescue Care. She has been in four pet foster homes. Her first home,
she was there for about six months and she was being abused. We were told that the
Dad from this family abused her, so she is afraid of men. We have had her since
Monday of last week. She has adjusted with me and slowly trusting Alan. It will take
her a little while. When we first saw her, we were completely in love with her. She is
a great little dog. Our family have been coming over all week to see Chelsie and she
absolutely loves all the grandchildren. We were wanting a small dog for camping,
hiking and canoeing. Her first camping trip will be next weekend. We can't wait to
introduce her to exploring the great outdoors with us.
Chris & Alan