We just spent 5 days camping at Peach Trees and is still one of our favourite, and being 550m above sea level it was also a bit cooler for the summer months.
Peach Trees is a QNPWS campground within the Jimna State Forest. The campground is approx 4km north of the Jimna township, which is about 45km north of Kilcoy.
The campground is an open grassy area amongst the trees, and is a great place to kick back and have a rest under one of the shady trees.
There are two amentity buildings. The first one has toilets, showers (which require 20c coins, 20c lasts 1 min) and even has a public phone.
Phone. the out of order relates to the screen on the phone, the phone still worked.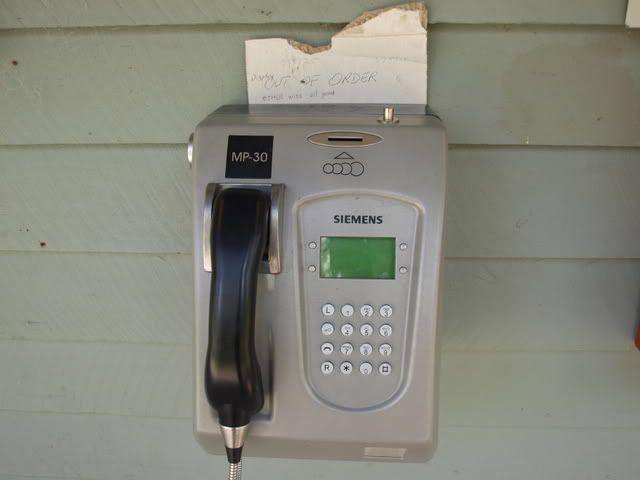 The amentity block, toilets only
There is a flood mark half way up the wall of the building, when it flooded in 1989
If you look at this photo you see the building on the left and camping area on the right, so there would have been a fair bit of water.
There is now a 4t limit on the bridge that you cross going into the campground. If you exceed that you need to use the overflow camping area which is now left open. I have some pics later on of the overflow.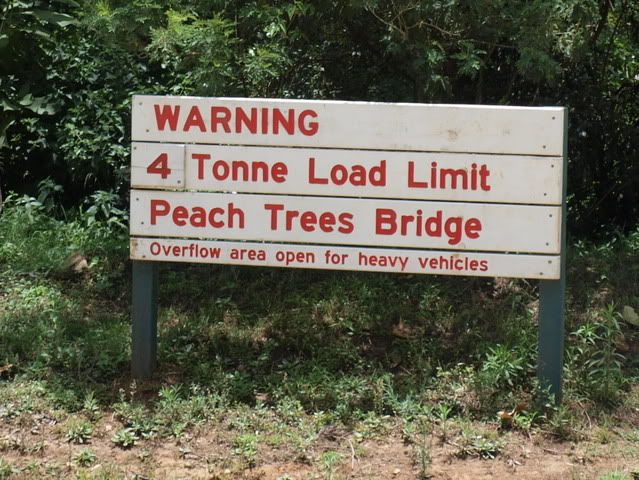 The problem is that garbage trucks weigh more than 4t so the bins are now located outside the park before the bridge. Peach Trees entrance to the right and the turnoff to the overflow is on the left.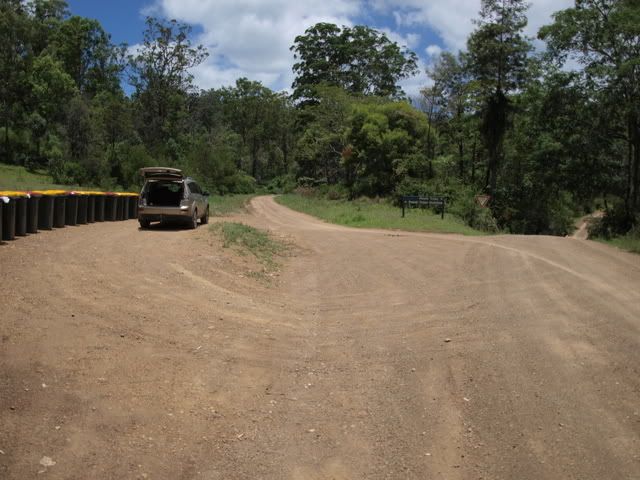 There are tables arond the park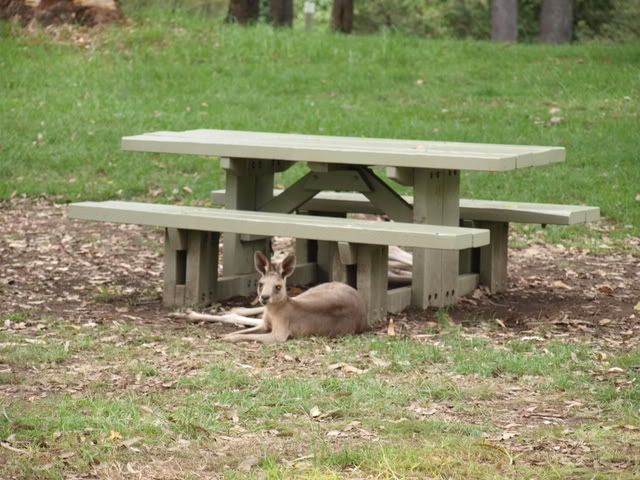 There are a number of firepits scattered around as well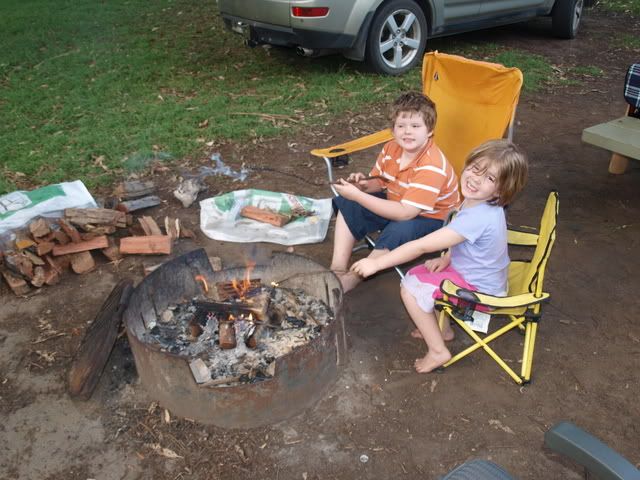 They no longer supply firewood, but you can buy it locally. You can get a 40kg bag for $10 in Jimna or a 25kg bag for $5 on the orad from Kilcoy (GPS- S26 46.642 E152 27.996 ) In the above photo we had two 25kg bags.