Hi all,
Had a wonderful relaxing few days down at Shallow Crossing over the Easter long weekend. The weather wasn't the best but it also wasn't the worst and who can complain when you have a great location and your out in the fresh air. The water was surprisingly warm and conducive to some excellent relaxing swimming...I have attached some pictures of our camp and some scenery shots as we paddled upstream in a mate Canadian Canoe, it was very picturesque.....
Now, there was one sour note:
I must admit I was very disappointed in the Actions of 2 4wd Clubs that where also camped at Shallow Crossing. I won't divulge names of clubs and yes, I do know the names of the clubs....
One and surely the worst left the private camp ground (Shallow Crossing) owned by Jim without paying after a 2 night stay. This was confirmed to us by the owner. They also took it upon themselves to drive up virgin bush at the back of the camp ground leading up to the owners house (he was out at the time though came back when another tried). To me and others around this was absolutely disgraceful and all the good work done by many 4wd Clubs has just been ruined by several clowns.... >:(
The other and less destructive yet concerning act by the other 4wd club was to disregard the causeway at Shallow Crossing and just drive straight into the river for all spectators to see...Yes, distruction was more than likely minimal though it appears this particular club isn't too keen on Tread Lightly >:(.....Rant Over....
Our Camp....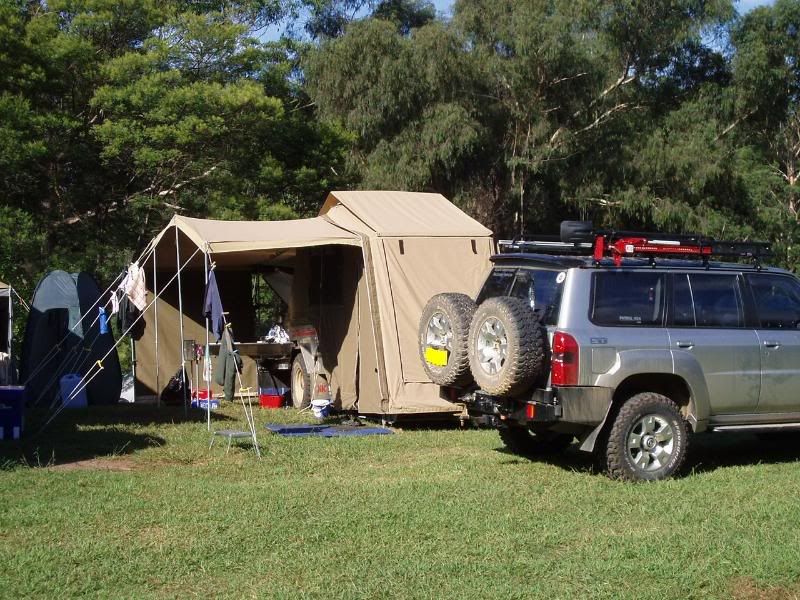 Some of the Camp Ground Area...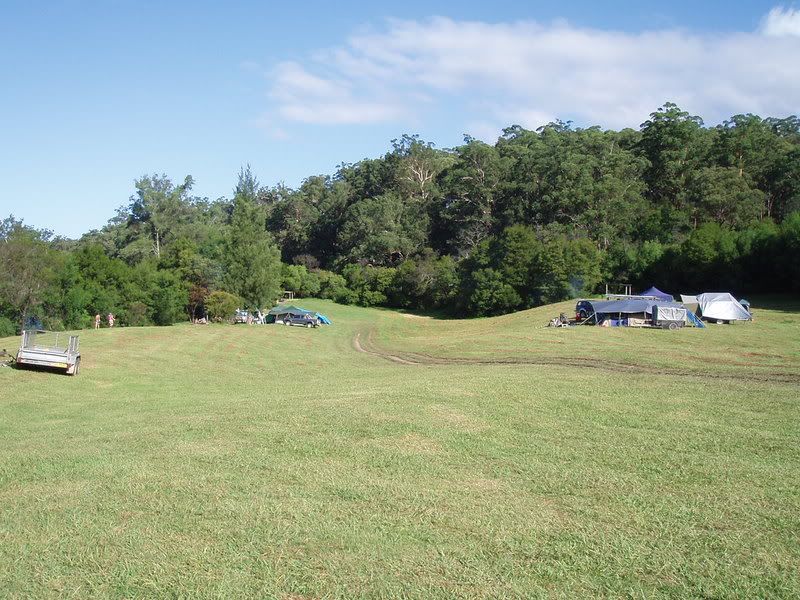 Up River from the Crossing....
Down River from the Crossing...
Canoe Up River Shot's.....