Hi Guys,
Well here's my first BBQ: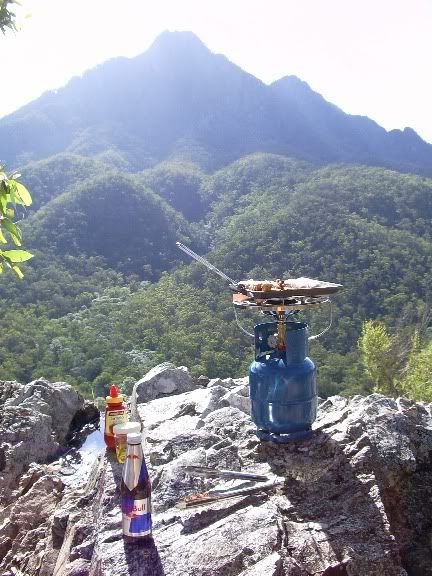 It had to be as portable as possible, and cheap, without being just a toy,
so at least I can use the LPG bottle for a light or something should I upgrade later.
Yes, that is a cast iron hotplate on the top
Snags & chicken kebabs anyone :D
Anyway, is there some particular reason why LPG must be stored upright?
I can't see the difference if it's on it's side, other than maybe the inside of the valve
getting wet???
Art.