I know it's been raining the preverbial cats and dogs on the east coast but we here down South are watching the evening news with a tinge of saddnes as the rain falls in Qld and NSW.
We have a "Shack" on the River Murray. Not far upstream from Mannum for those who care. We not far from the end of the locks as the Murray heads towards the sea.
Blanchetown is the last of the locks before it reaches Lake Alexandrina and then the sea. They have high water levels at the moment upstream from Blanchetown as does everyone east from there. especially the cotton growers in QLD (why do we grow cotton in Aust near the Murray?)
Thought I would just show how we are going down here. It's eally starting to become dire! We need rain badly. Apparently we need six weeks of constant heavy rain to be out of drought. WOW!
First shot: The water usually laps the grass.
This is the mud from the backwash "swamp"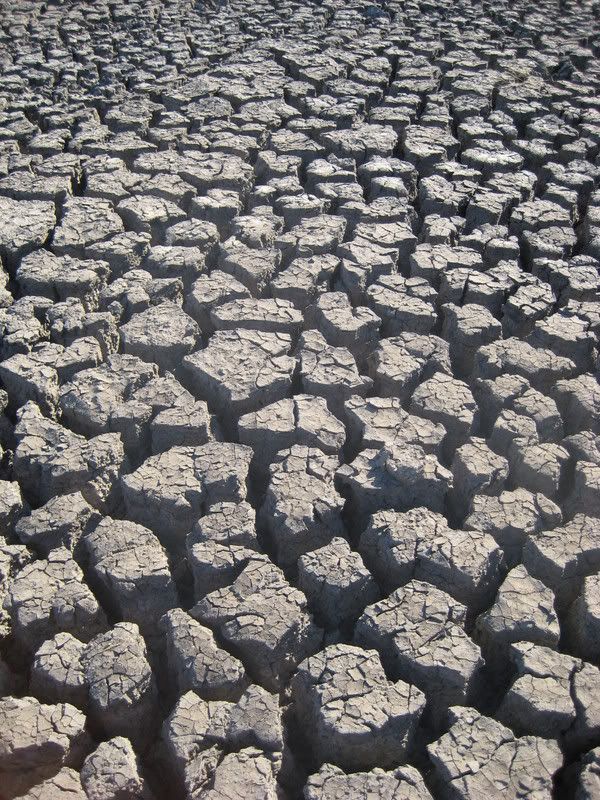 One good thing to come out of this is derad Carp!
This is the other side of the river from us. it should be full of water and Pelicans etc..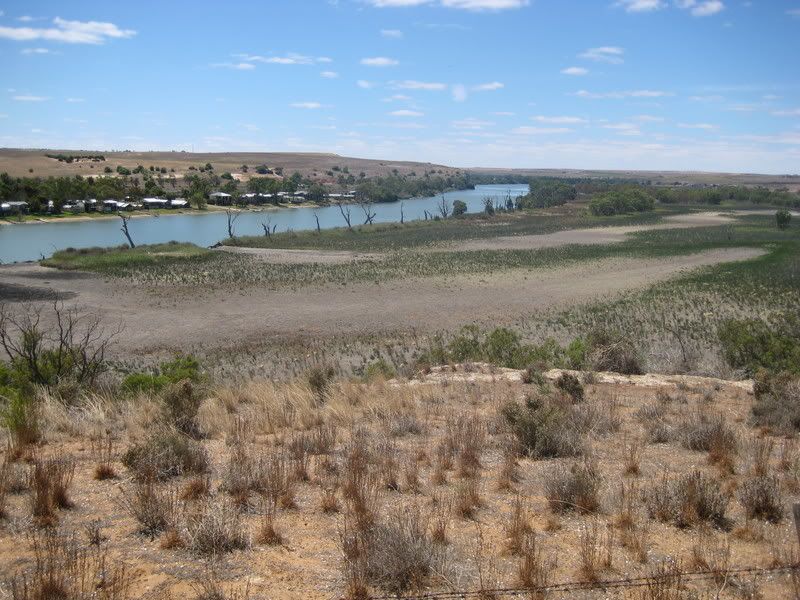 I have never seen it this bad EVER!