As promised, here is a picture of my trekking cart. I have done thousands of kms with this cart and have camped over much of Southern Vic and Southern SA. It is a bit bulky looking in this photo because I take my swag with me in winter.
I know the American trekking carts are much fancier but this one made to my specs gets the job done.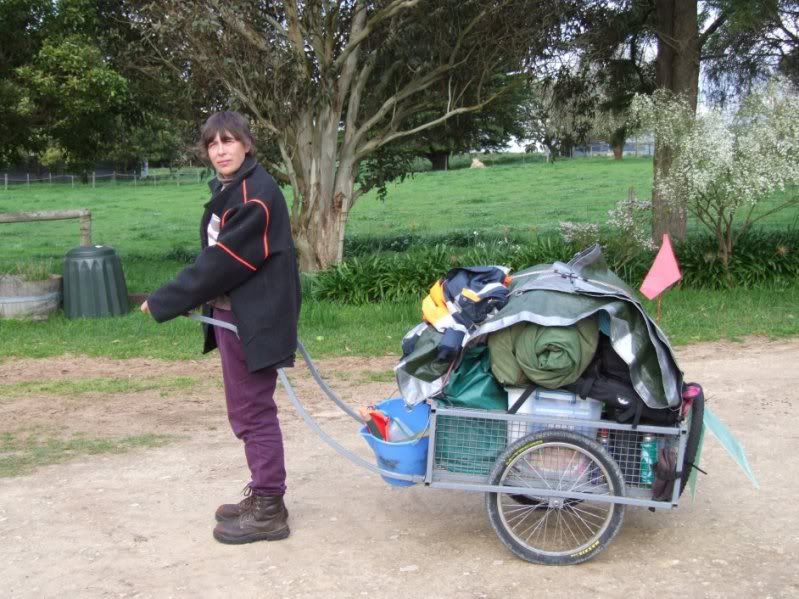 I carry my bedding, clothing, spares as well as 3 weeks worth of food in it. It is pulled with a waist belt which is under my coat in this picture.
Cheers,
Rowan