Hi, We are new to this forum but not new to camping.
We enjoy off road motorcycling so we have a couple of different ways we camp. We either travel light with our double swag if its only a night or two or we load the trailer up and take the full outfit when we are away for several days.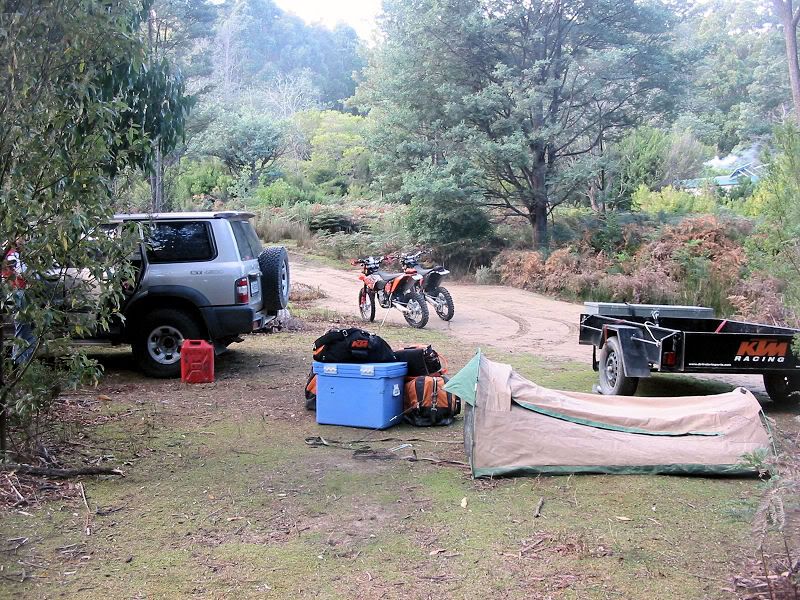 We cop a fair amount of stirring from our freinds because we use a coleman hot water unit and shower tent and take a generator to run a few essentials. They claim its not camping LOL So we recently decided to look into having a caravan/toy hauler built so we can start doing some traveling on the 'main' land.
We love meeting new people and look forward to getting out and about more in the future.