Hi Guys,
I'm suprised nobody has mentioned my favourite National Park.
At least not for it's mountaineering potential which extends to many other
climber and camper friendly areas.
Many pics are hosted from my free website, and may go down if punished too hard.
Starting with the easiest Mt May Reserve (Dogs, 2WD, Caravan, No Facilities,
No Fees!
)
Entry from Newman Road Maroon. (It's a bit dry now, but it's still bush).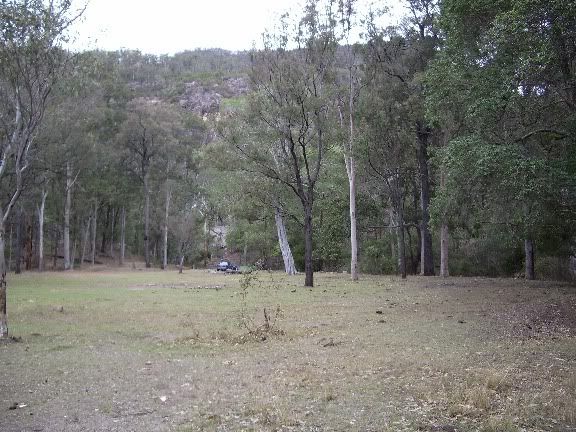 Other ground level family areas can be found here by searching for "Mt Barney",
(such as Bigriggen Reserve) so no need to cover them here.
From Mt May Reserve, you can climb Mt May (or camp in the Mt May saddle area).
Photo is a view of Maroon dam that will only be seen from Mt May.
I use Mt May Reserve for it's easy access to refine my mobile camping installation,
and to perform many experiments.
I'm suprised to see no mention here simply because
it's free
.
Still on the Mt May Side, you can 4WD straight through the reserve which is not
National Park until you start climbing. Walk through an area called Cleared Ridge:
(This Photo is lifted from the net)
Keep walking through the first part of the National Park to arrive at the first
campsite Yanahra Creek: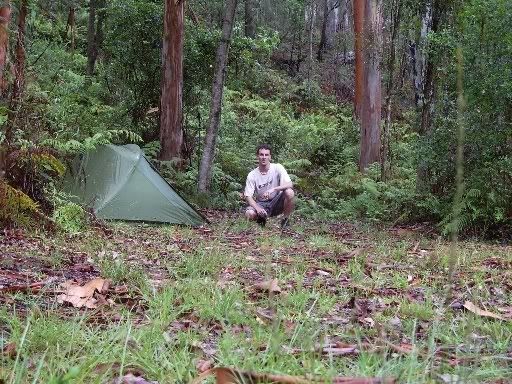 You are expected to pay for this site as any other located in the NP.
I say this is the first campsite, however National Parks Authorities have recently mowed
out a couple of other square areas and called them camp sites just so they can start charging
money for them it seems (ie. Skull Camp). I have photos of
how rediculous this actually looks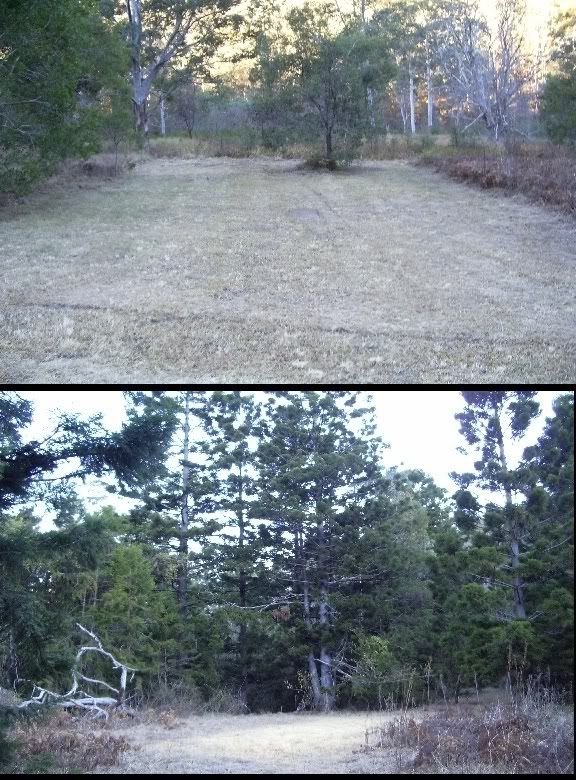 It's a shame. Perhaps it is done so entire school classes have somewhere to go.
There is one other location a little further into the NP called Lower Portals which is within
walking distance from the Yamarha Creek camping site.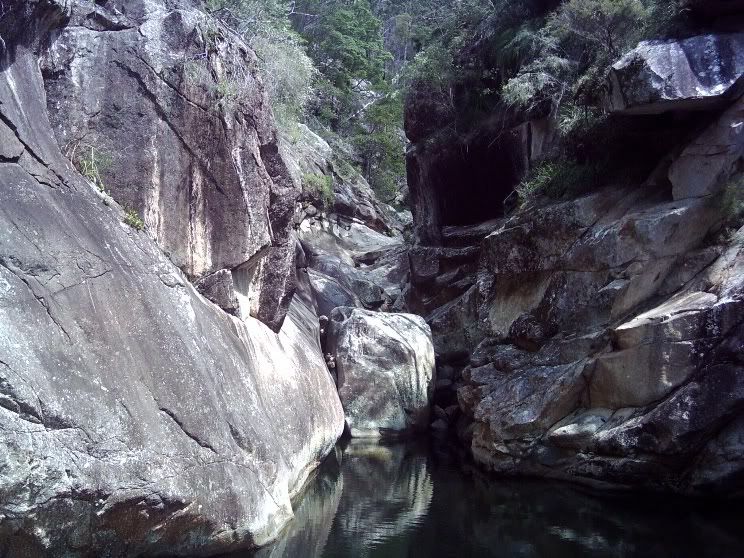 After that, it becomes more mountaineering than camping, some very rich and rarely disturbed areas
indeed exist here, but I don't know if that's the scope this forum intends to cover.
It's definately not family camping past this point.
Onto Mt Barney itself, leave the very young family behind.
Many attempt her thinking she ain't serious, only to find themselves lost, injured, dead,
and/or riding in a chopper.
For everyone else , the easiest ascent is made via South Ridge (Peasant's Ridge).
Camping is available in two locations located in the saddle area,
and that provides a nice hub for climbing either the East or West Peaks.
I have seen many children complete the East Peak climb under experienced supervision.
I suppose I'll stand back and obseve any reaction to this before continuing.
I aim to highlight activities and locations within the National Park, other than the
super obvious act of climbing Mt Barney itself.
This post has only featured the North side of the park!
Cheers, Art.