We had five families camp over including
- Barby-Q (Andy and Angela and Cassandra, Steph, AJ and Lockie and Johnny the C-o-c-k-a-t-i-e-l)
- Al&Sharon (Alan and Sharon and Keith and Gina and Rocky the Silky)
- Alan and Sharon's friends Mark and Mandy and Adrian and Rose and Ruby the Red Heeler
- bjg_thompson (Jan and Bill, and daughter Georgia)
- Troyk (Troy and Jo, and Liam and Charlotte).
We also day visitors with Activity Dept (Andrew) and partner Cheng, and Cojak (Michelle) and her two boys.
The weather for the weekend was near perfect with the only blemish the edge of a storm on the Friday afternoon. There was quite a few other campers at the ground, though not overwhelming, proving that it's a popular place.
Saturday Lunch
Would like to say that these were our cars, but a group of Mustang enthusiasts who turned up on the Sunday.
Shots of kids (big and small) having fun in the creek.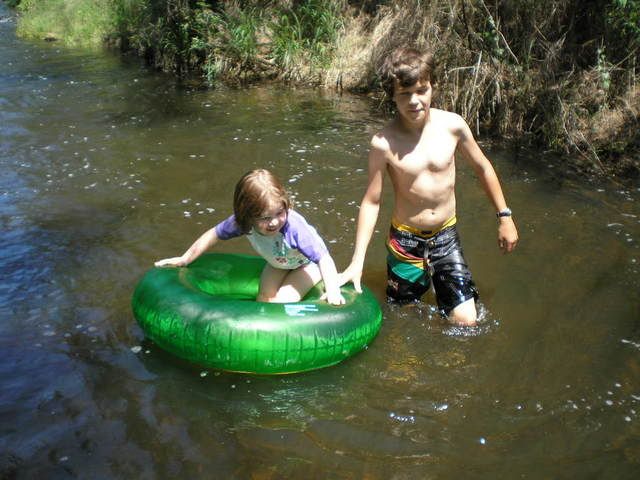 Saturday Night Camp Oven Cook Off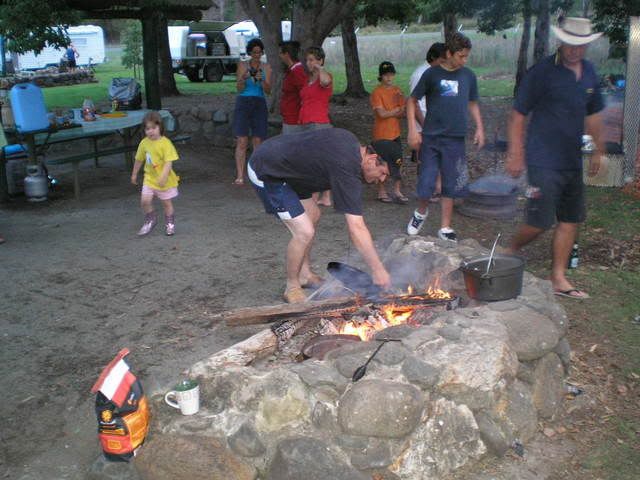 Andy and Angela's Chicken Rotisserie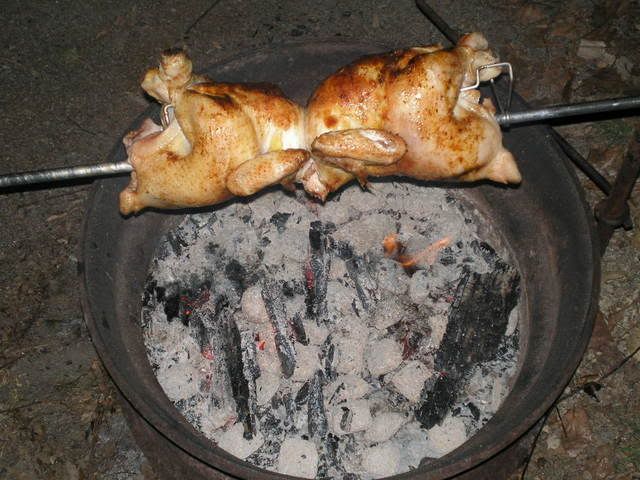 And of course the baked potatoes ready for the fire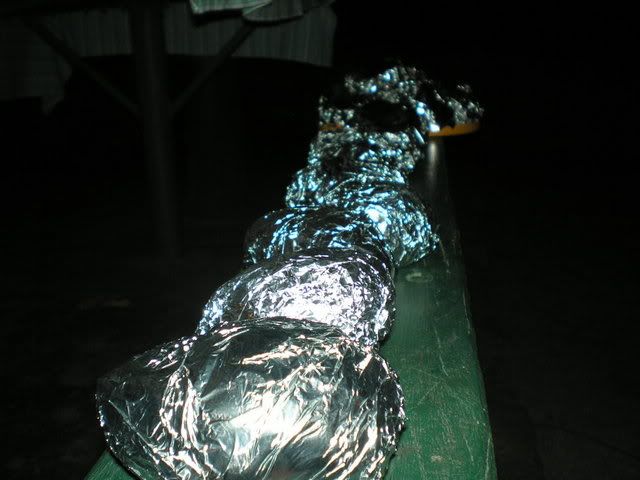 Troyk Roast Pork
They just can't help themselves!
Sunday Cake Bake
Andy and Angela's Muffins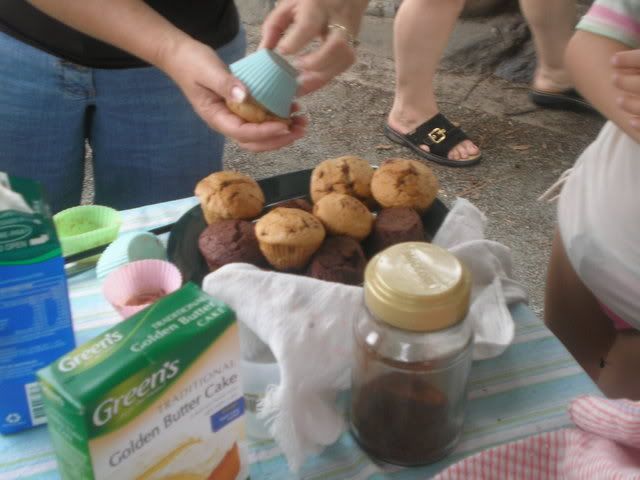 Slicing the damper
Mark and Mandy's Muffins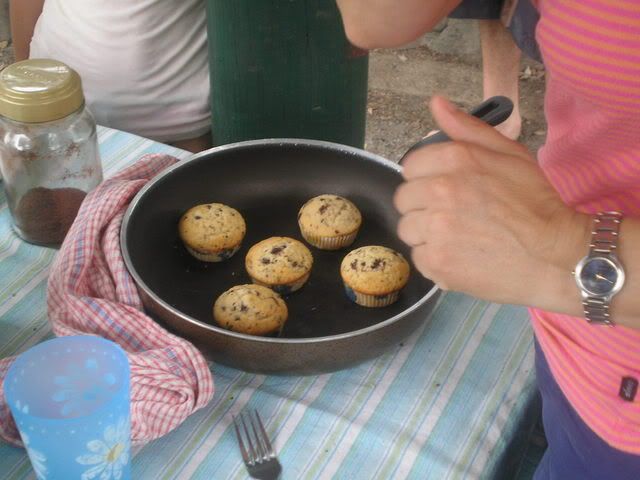 Group Shot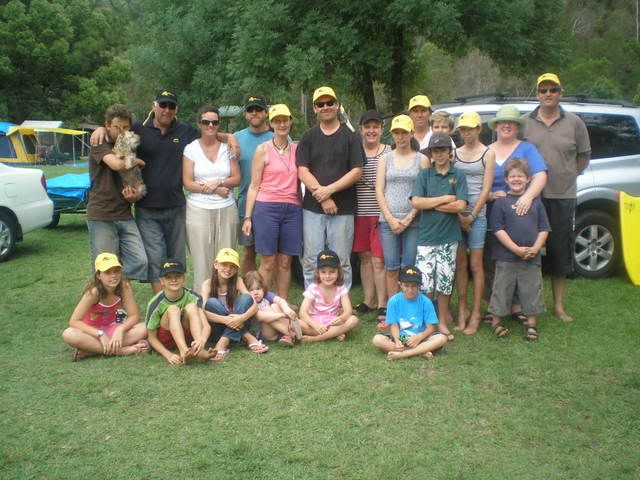 And a big thanks to Activity Dept for the Camping.com.au hats!
I shot a bit of video and I will be editing this in the next few days and posting it.