Cania Gorge is approx 500km north of Brisbane and to the south west of Gladstone. The nearest town is Monto about 20km away.
We visited there April 2006. Perhaps not as spectacular as Carnarvon Gorge but still worth visiting. You probably need about 3 days to do the walks. The Overhang and Dragon Cave being the best.
Cania Gorge is also good base if you want to visit Kroombit Tops to the north.
We stayed at Cania Gorge Tourist Retreat which we found to be quite good, showers, toilets, pool, kiosk and a laundry (remember you need coins). They also have birdfeeding in the afternoons. The park is near the entrance to Cania Gorge National Park. The park was well set out and didn't feel crowded for a busy time. They aren't many powered sites so you will need to book early.
Webpage
http://www.caniagorgeretreat.com.au/
The park has new owners since our visit.
There is another park near Cania Dam, called Cania Gorge Caravan and Tourist Park. Webpage
http://www.caniagorge.com.au/index.asp
Photos around Cania Gorge Tourist Retreat (taken April 2006)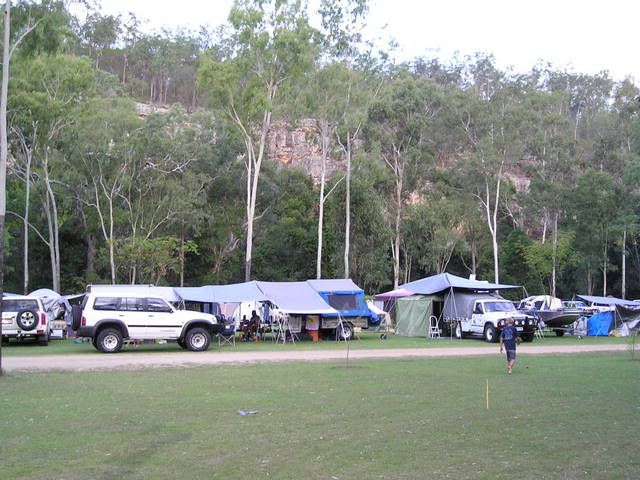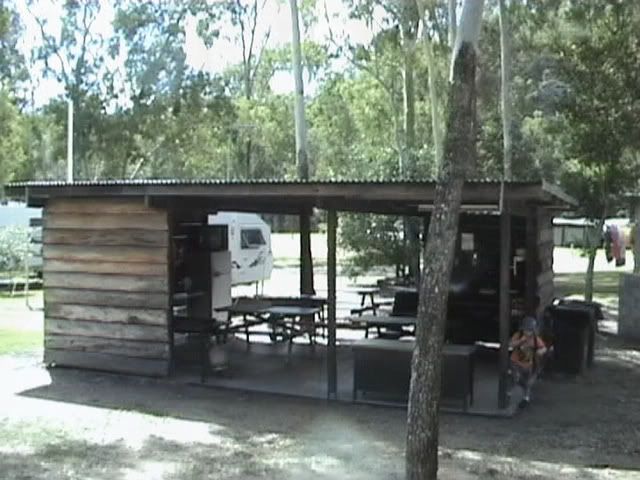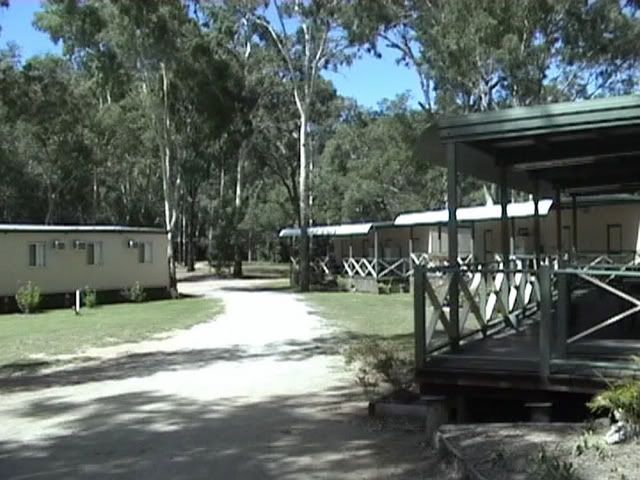 Communal Fire Pit (Cooking a Roast in the Camp Oven)
Big Foot
Shamrock Mine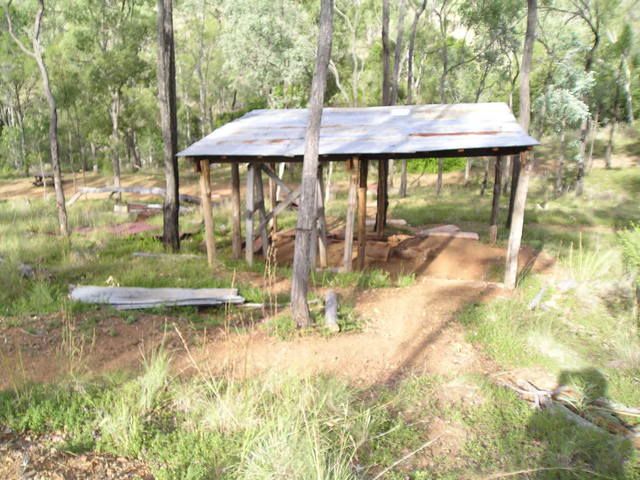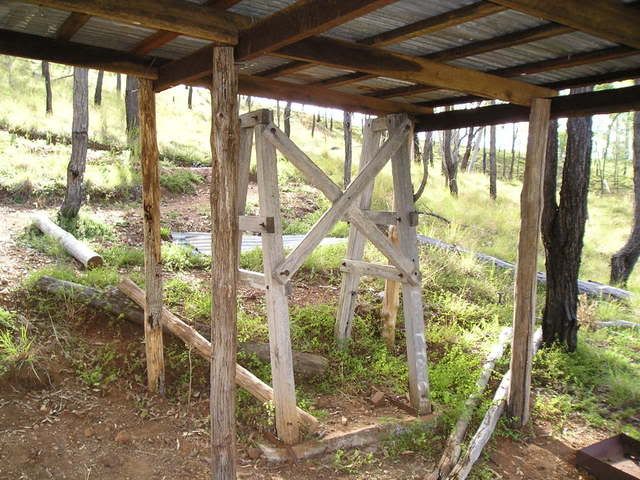 Dragon Cave
Along the way to the Overhang