For me this is the mecca of camping in South East Qld. Girraween is a amazing array of granite bolders and rock formations. Girraween is on the NSW / QLd Border between Stanthorpe and Tenterfield.
There are two campgrounds at Girraween, Bald Rock and Castle Rock.
Castle Rock is an open camground with a few trees while Bald Rock is set amongst the trees and is more suitable for camper trailers and caravans.
Facilities include toilets, showers (though there have been restrictions in recent times), bbqs (need to bring own wood) and tables. You need to take your rubbish with you and there are a few waste transfer stations in the nearby towns. There is a telephone near the rangers office as you lose mobile reception about 5km before the grounds.
Sorry I don't have many photos of the grounds, but I will post photos of the park and you will see why I rate it so highly.
Details can be found at
http://www.epa.qld.gov.au/parks_and_forests/find_a_park_or_forest/girraween_national_park/
There is a new Caravan Park near Storm King Dam, which is about 10km away. The Link
http://www.sommervillevalley.com.au/home.html
The photos are around Castle Rock Campground.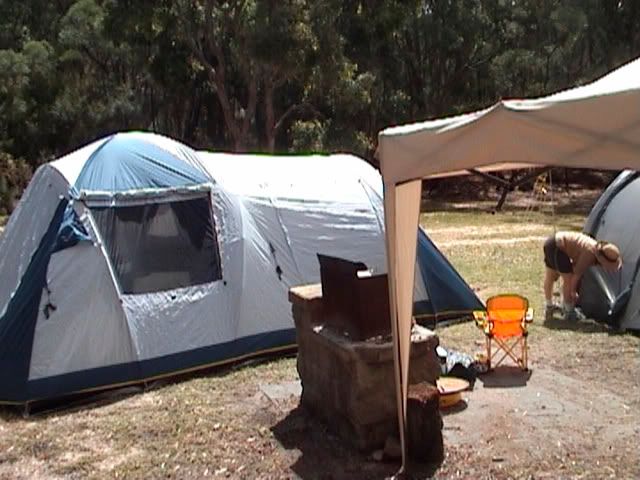 Our dome tent on the left, before we got the camper trailer.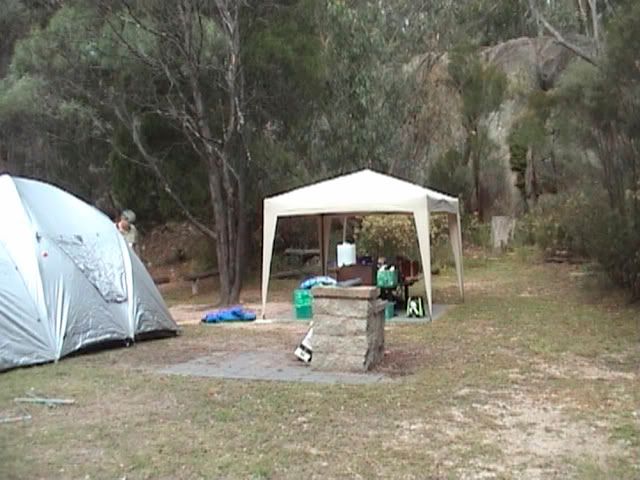 Castle Rock (from the pyramid)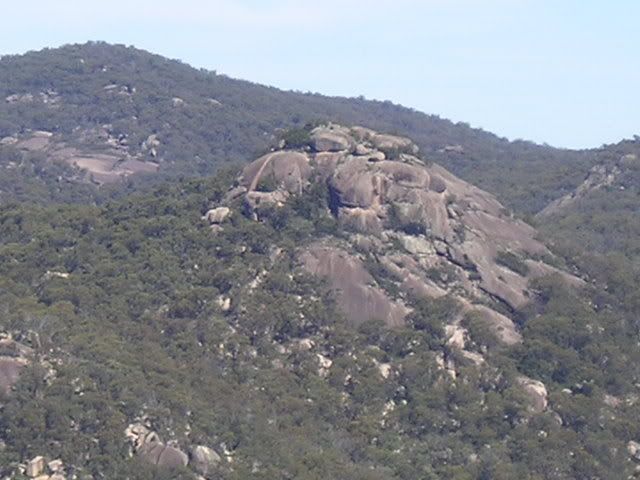 Up on top (well near the top)
Sphinx and Turtle Rock from Castle Rock through a gap
Interesting rock formation on the way up to Castle Rock
The Sphinx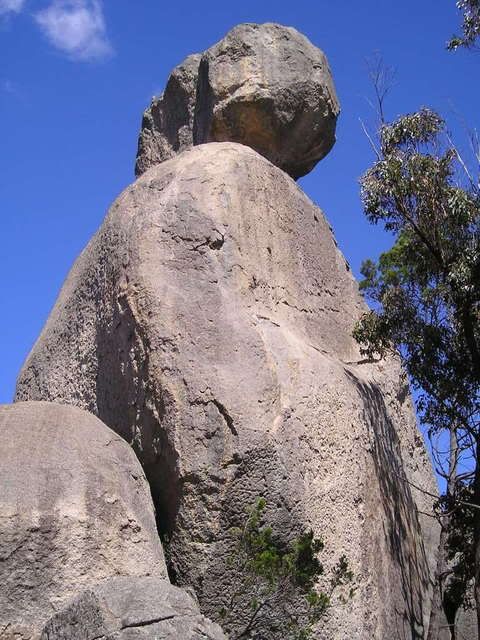 Sphinx and in the distance Castle Rock and the Pyramid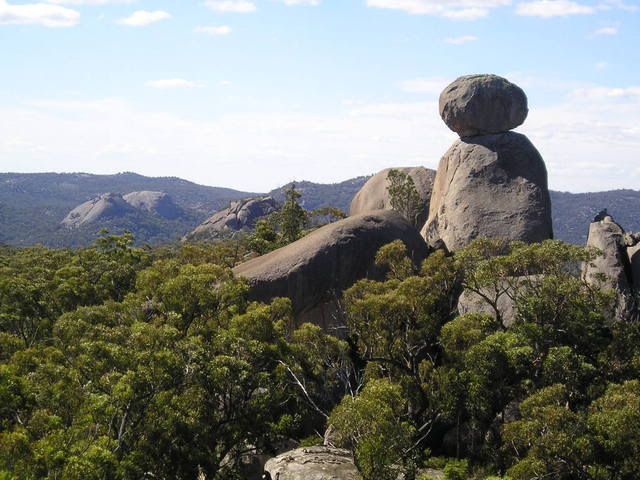 Underground Creek
Dr Roberts Waterhole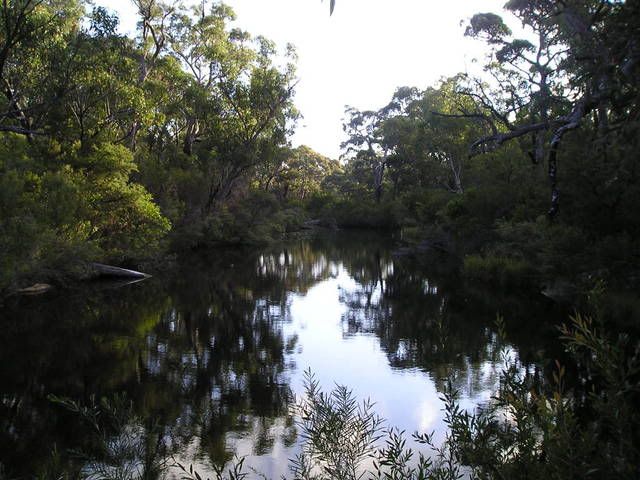 Granite Arch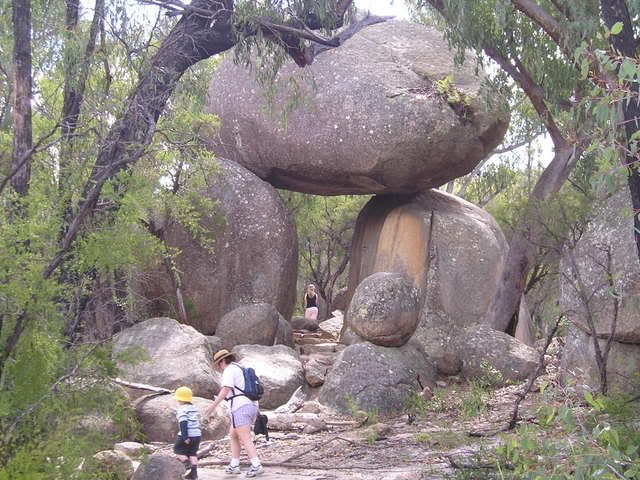 The Pyramid
A critter half way up the Pyramid
Yours truly on top of the Pyramid. I wasn't having a bad hair day, it was just really windy up there.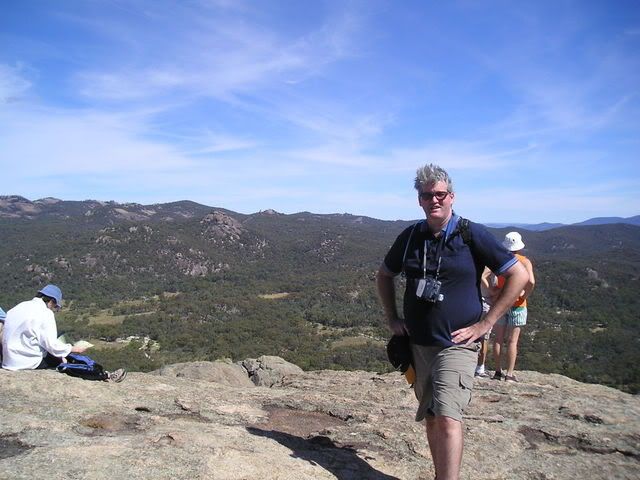 Second Pyramid (from the first pyramid)
The Balancing Rock (being a 5'6" weakling I just couldn't push it over)