Hello everyone,
Well we took our 10 week old son for his first camping trip on the ANZAC day long weekend. After leaving early Friday morning, we finally go to Bundjalung National Park just south of Evans Head. It was here that SWMBO decided that the camping ground was not fit to house such camping royalty as herself and our new little one
. At least I hadn;t started unpacking the car. We decided then to try out Nightcap & ended up camping in Whian Whian state forest.
Ended up being really nice. Very cold & foggy of a morning, but not too many people around which was really great. After setting up we went for a short walk around the grounds to see what was here & then basically just relaxed.
The next morning after breakfast we headed out to Minyon Falls.
As we had the little one, we didn't do the big walk. I wanted to also check out Protesters Falls as well & we figured we couldn't do both. We will definately come back here to do the complete circuit of the Falls.
The drives around the area were really nice too. Mixture of dense rainforest & winding country roads made for a pleasent day out.
Following are a couple of other photos taken from the weekend.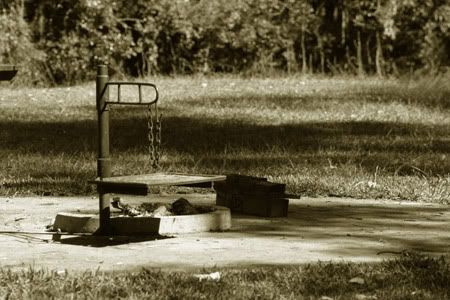 The fire pit at the campground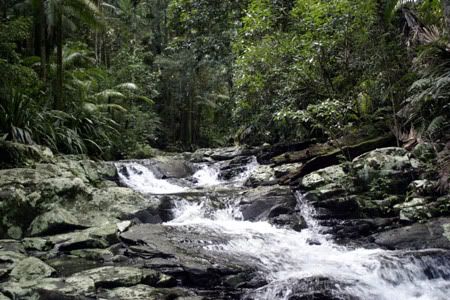 A couple from the creek down from Protester's Falls.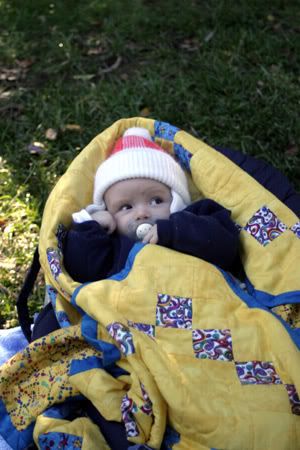 Sebastien enjoying his surroundings.
Anyway, a good weekend had by all. We will go back to Black Rocks. The beach driving I think would be nice too.
Cheers,
John