We stayed at Banksia Green in Feb this year. Nice spot, surrounded by bush. There was only one other camper there when we arrived, and we set up at the far end of the area, around the corner, well away from the road. About 1/2 hr after we set up, several cars of what looked like uni students celebrating their end-of-term turned up and set up between us and the road!! Fortunately they were well behaved and didn't make any late night noise, so were nowhere near as bad as we feared.
The camp site has an eco toilet, no showers. Is a short walk over the sandhills to the ocean, about 200 metres up the road to the lake. Plenty of room if you are in a group. No defined tent sites which we prefer so you can set up wherever you like.
Supposedly plenty of wildlife, but we saw only one dingo while we were there, although it did wander around the camp site as if it owned the place!!
It's a NPWS area, so there will be camping fees. We found the rangers very friendly and helpful. Here are some photos: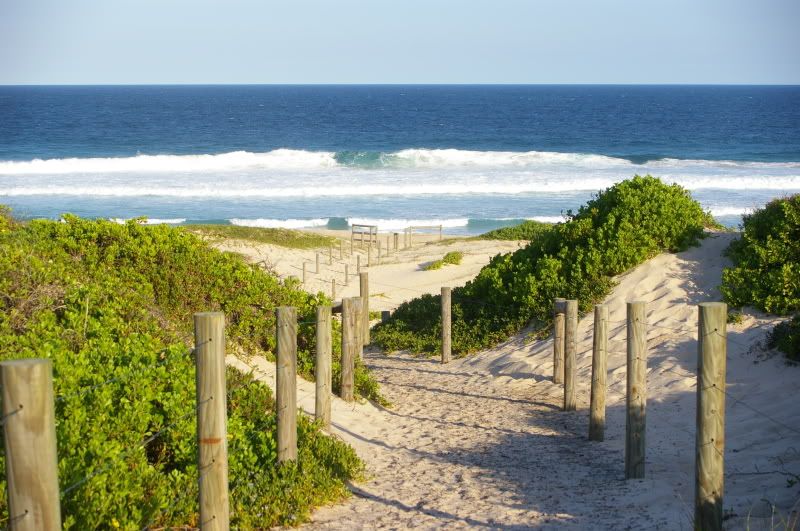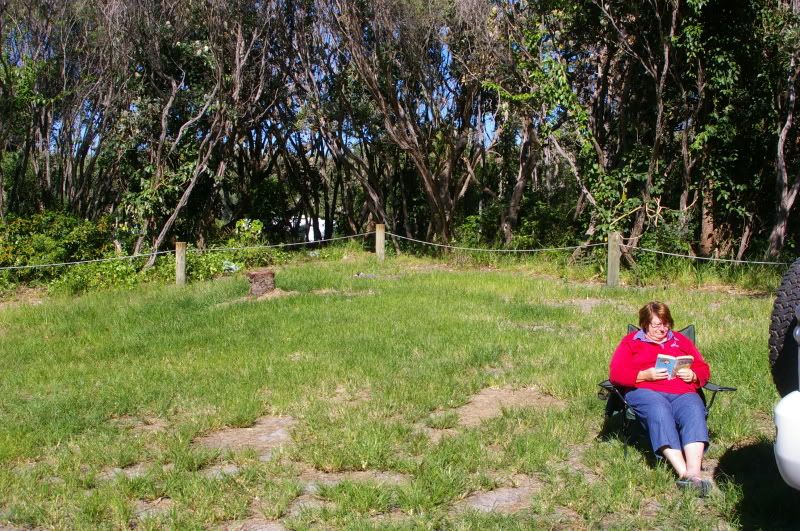 Mal