TR – Turon National Park [NSW]
Where Turon National Park, west of Capertee (Mudgee Rd)
When 28th Feb – 1st Mar
In what seems to be becoming an annual event (something that needs fixing!), the boys headed off to Turon National Park for a bit of R&R.
As always, we kicked off from north-west of Sydney on Friday night. The convoy headed up over the mountains, via Bells Line, and down into Lithgow. Friday's dinner was consumed at that favourite 4Wder's haunt – Lithgow Maccas. After dinner and the purchase of "stock" for weekend we continued on the GWH off along Mudgee rd and through to Capertee.
The plan was to enter the park from the northern end, via Lochaber Rd. The turnoff to the park is a sharp sign posted left from Lochaber Rd that is not clearly marked on the Topos. There is also meant to be a visitor information board within the first kay or 2 along the track but we couldn't see one.
The Diggings Campground was the planned and chosen spot for the camp for the weekend and we eventually found it after taking a wrong turn.
After getting setup, we settled in for some brewskis around the fire.
Saturday morning dawned nicely and as usual, in the light of day we realised we probably weren't camped in the best spot. It was still good but it could have been better.
After a laze around sitting with the fire, we decided to head back out to the village of Capertee to get some groceries. After that we took the route down to Turon Gates and spent a bit of time having swim and relax.
The Turon Gates Campground is pretty nice and worthy of visit back at some stage. We tried to find some tracks around here but came across a few locked gates. In the end we headed back to our camp for evening as a camp oven needed prepp'ing.
Sunday and another laze around. The plan was to head out south using the track notes from the Short Treks Book. We broke camp at around midday and headed south. The track takes you through Woolshed flat and up some pretty good climbs and relatively benign water crossings. We chanced upon some high open spaces where we took some shots.
Continuing on, we planned to tackle an infamous track called Jackass Hill. After walking the first part of it, we soon realised that there was no way we could do this without significant damage. In our opinion, something with 4inches and F/R diff locks could give it a go.
We took the wiser option of avoiding Jackass and continue on the main track. A late lunch was held on route. As it was now getting close to 3pm, we decided to head out of the park via the quickest route possible and we eventually found ourselves in Portland. We aired up near the local footy oval, said our goodbyes and made for home.
All up, yet another enjoyable camping weekend away. Thanks fellas for a good weekend.
Turon is a nice park and relatively close to Sydney. There are 2 recognized campgrounds there, with the Diggings being the pick. The Turon River is a beautiful waterway, suitable for a dip and to throw in the line.
The Diggings Campground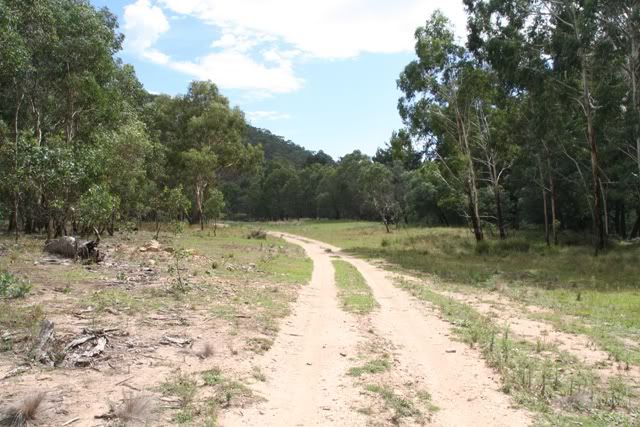 Around the fire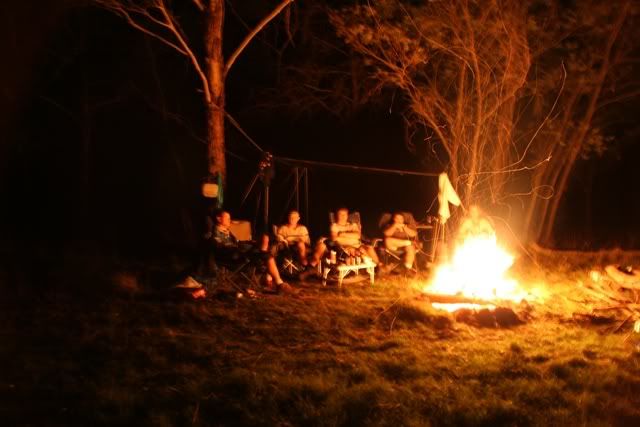 Up high