2 Reports in one night!!!!
Spent a wet weekend at the campground at Wombeyan Caves, NSW. The road in a 40km dirt road that passes another place - Wollondilly Camp Ground. Took a peek at the Caves. Spectacular as usual - saw Junction, Fig Tree and one other (name escapes me)
Wombeyan is a wonderful place and I'd encourage any to get down (or up) there and take it in. There are a number of Caravan sites (which we were in), a number of powered sites and a stack of unpowered sites. Opportunities for campfires in designated fire rings. Plenty of kangaroos bouncing around the place. A really nice place
If you squint, you can spot the Espresso machine!!!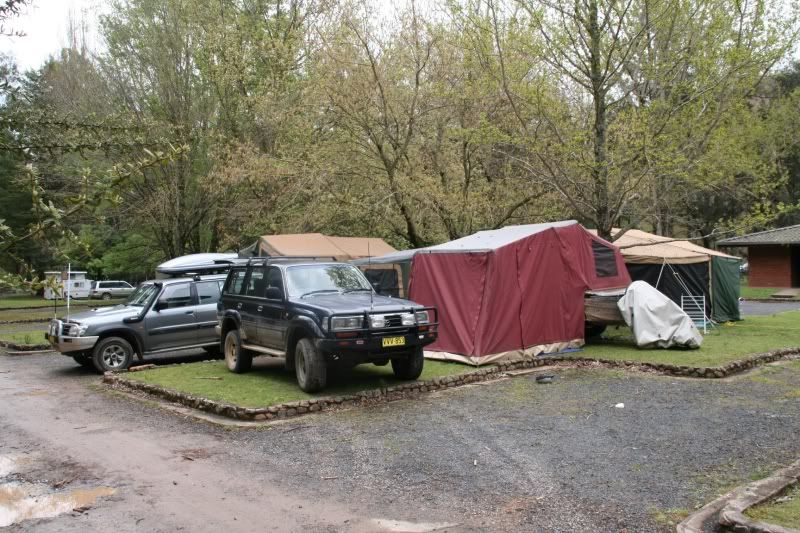 The new rig and C/T (note the Nissan softroader in the background...
)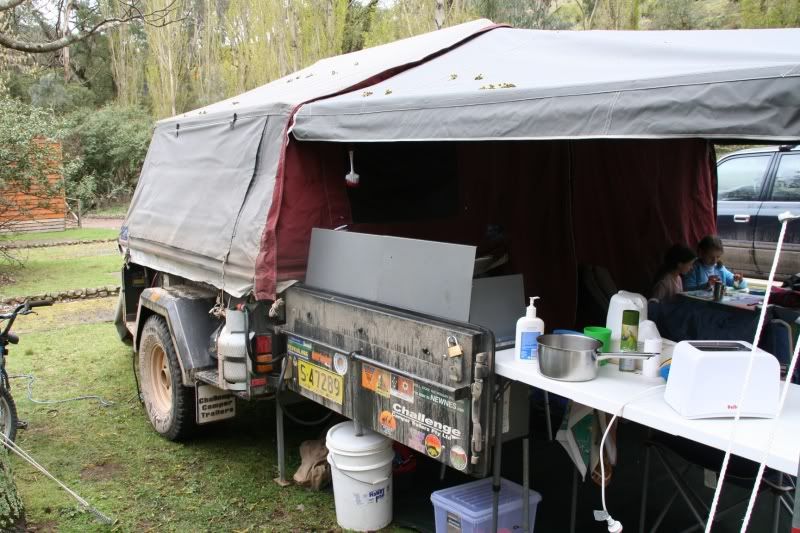 Thanks,