Just like to introduce myself, Richard from Geelong Victoria with a wife , 3 year old girl and 9 month old boy. I have been trolling the site for a while looking for ideas, and finally took the family camping for the first time and was a great experience.
Our setup is a 6x4 trailer with a metal top on it that stores all our gear (which can be locked) and I also run a bar fridge in the trailer as well.
Trailer .......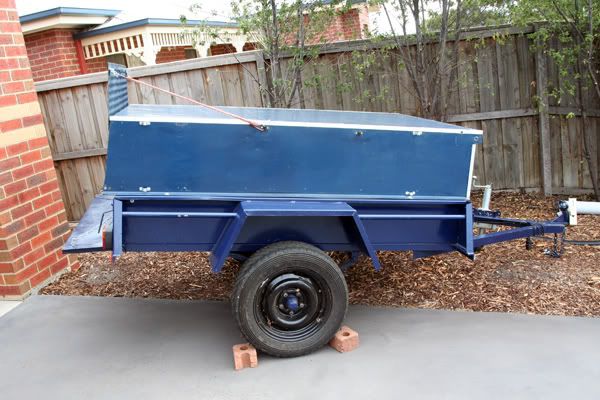 The first night was a tester and we surviced a plague of mosquitos and some kind of miniture sand flys, thunder, lightning and storms at the Aireys Inlet caravan park. We survived and the wife even wanted to go again after that!
First campsite........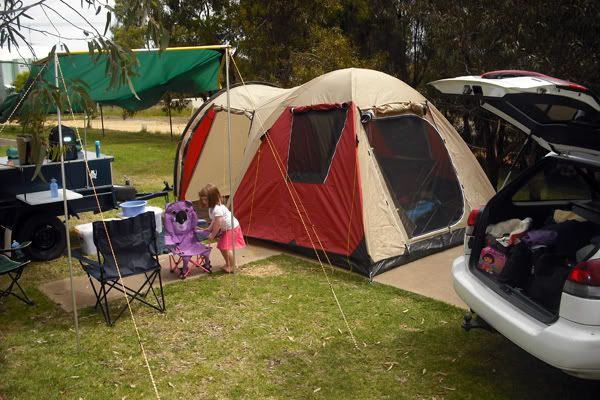 It was a valuable exercise as we discovered our set up wasn't quite right.
So the next week we went shopping a purchased a bigger tent and one with an enclosed mesh area that we could all sit in ad escape the mozzies!.
Second campsite....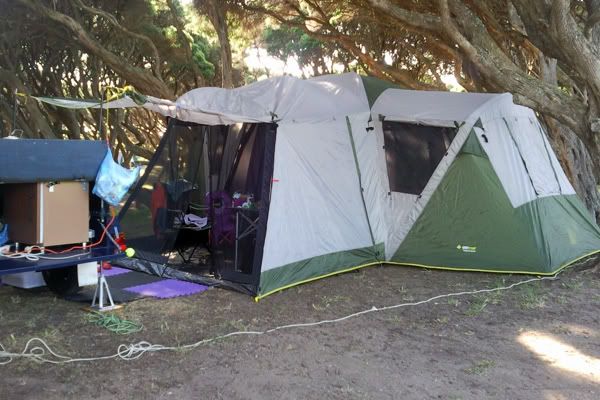 This setup worked really well, it was at the Anglesea Seaside caravan Park which I would Highly recomend.