Got back today from a weekend away at Mungo ( We originally wanted to stay at Banksia Green but it was full ) Mungo was pretty busy as well considering rain was forecast all weekend. The Main camping area was full so we had to use one of the more secluded camping spots further down near the exit.
We chose the site with the least ant hills on it and put the borrowed tent up with a tarp underneath the bedroom. The reason we borrowed a tent was to try out a dome with a inbuilt fly.
The Camp Site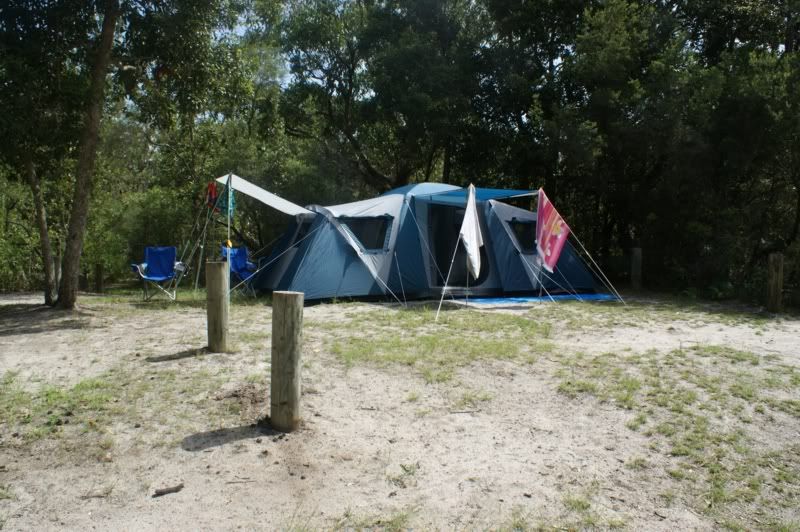 It was Hot and Humid most of our stay and the nights were horrible for sleeping. To make things worse i pulled out our blow up mattress to find the centre of it caked in mould. We don't know how as we have never gotten it wet and it is always stored away. Which meant we had to sleep on the ground, we put 2 sleeping bags below us and opened one up for the top, The ground wasn't too bad.
The first morning we got up at 5:45 am and walked over to the beach with a grumpy pup dingo following us till we got to the road. The sunrise was Amazing as always.
Off to Hawks Nest Beach for a swim as the water at the Beach near Mungo was to rough. The water at Hawks Nest was BEAUTIFUL.
The Sand Dunes there are awesome, We have been to them before but couldn't help to go see them again, found some interesting things while i was there.
The Remains of an old Shack
No idea what this is.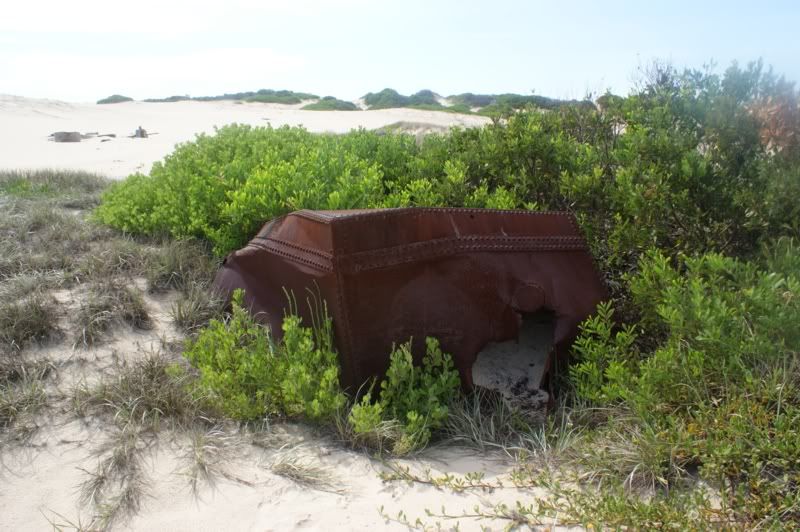 Not quite sure what car this is but its old. I would say the rest of it is under the sand.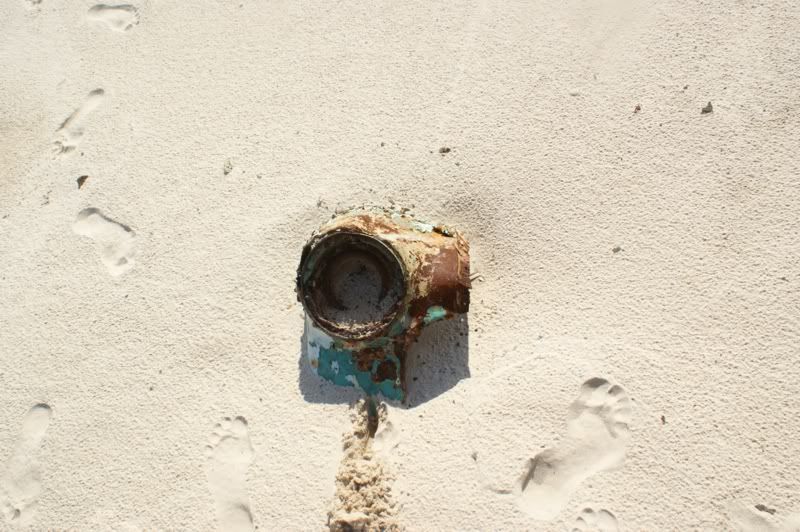 We climbed the biggest sand dune there. Which was HUGE
Amanda at the bottom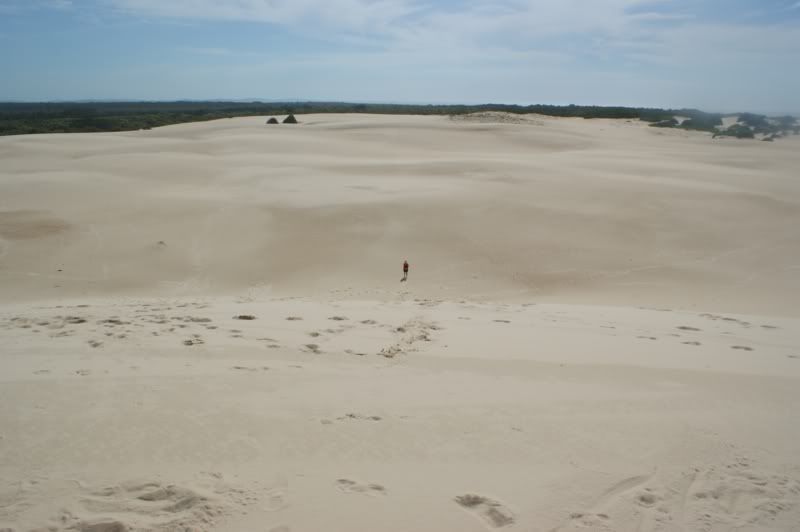 Me at the top
We will never use this tent again, the fly screen on it was not close knit and mozzies would crawl in through the mesh and get into the tent, we are both covered in bites. Yesterday afternoon We were having afew drinks down near the boat ramp on a blanket and had a nice breeze off the water and no flies annoying us, then it started to rain so we headed back to the campsite which felt 10 degrees hotter than where we were, the flies and mozzies instantly attacking. Must be something to do with the compacted sand we were camped on holding the heat from the day.
To make things worse this morning when we got up the sleeping bags below us were wet in the middle from water coming up through the floor of the tent. We packed up at first light and headed home.
Although it was Hot and EXTREMELY Humid we still enjoyed our time away over all and look forward to heading out again soon. In OUR tent!