Oasis.
That's the best way to describe the country town of Lake Cargelligo. About 580k's due West of Sydney, nearly 700k's North of Melbourne, 130k's from Griffith and 95k's from Condobolin it boasts a population of 1300, and can truly be described as 'the middle of nowhere'. I've been twice, each time staying at the Lake Cargelligo Caravan Park, and have nothing but good things to say about it. Camping is charged from around $10/night, and Cabins for $55/night for 2 people. A small fee is charged for each extra person, and the cabins can sleep 4 people comfortably (3 bunks, one double bed). The toilets and shower facilities are awesome, when we first got there I could not believe how clean they were, having only stayed at maybe two caravan parks in my life, this one certainly changed my opinion of them. And again, to my surprise, the park has a very nice cover of green grass, considering the area is in a pretty much permanent drought. There's also free electric BBQ's and eating areas provided and the owner's a very friendly and helpful bloke.
The whole area consists of mostly wheat farms, with a few sheep and cattle thrown in for good mix. It's a beautiful place to visit, almost dead flat yet the scenery is stunning, and it doesn't get a huge amount of tourists so you don't have to worry about it getting crowded. However there is the possibility of seasonal workers likely to pop up around harvest time so it might pay to book your accommodation ahead of time just in case. In addition to the caravan park there are also two pubs with accommodation and top tucker too. And an hour's drive away in Condobolin there's another park and a couple of basic hotels.
For those of you running LPG at last check there was none available in Lake Cargelligo, however there is at least one at Condobolin, and at Griffith, which is the nearest 'major' town, similar in size and makeup to Orange or Bathurst. Just one other thing to keep in mind is that most of the servos in these areas shut at night, so if you're travelling through the night make sure you're prepared or you'll find yourself rolling out the swag next to the bowsers.
It's also home to Murrin Bridge Vineyard, the first Indigenous wine produced in Australia. Visitations need to be arranged beforehand.
Contact Craig Cromelin: phone/fax 02 6898 2264, 0428695079.
murrinbridgewines@bigpond.com
.
P.O box 199, Lake Cargelligo, NSW, 2672.
For more information about the area contact the Lake Cargelligo Visitor Information Centre,
1 Foster Street, Lake Cargelligo
Phone: 02 6898 1501.
Hours: 10am – 4pm 7 days.
That's enough rambling from me, here are the pics: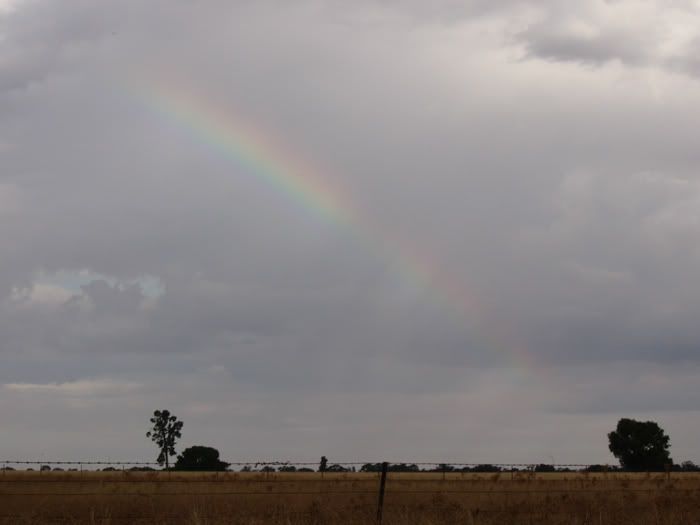 The two times i've been, it's rained atleast a bit. Just 'lucky' I guess. Makes for some beautiful skies, but its a pain waking up with a wet swag
So I had to set up the tarp. And if you do happen to go there after or during a heavy rain, be carefull on the dirt roads. They can get very slippery and if you stop in the wrong spot your bogged, in the middle of nowhere, with no phone reception. Just gotta wait till a farmer comes past and helps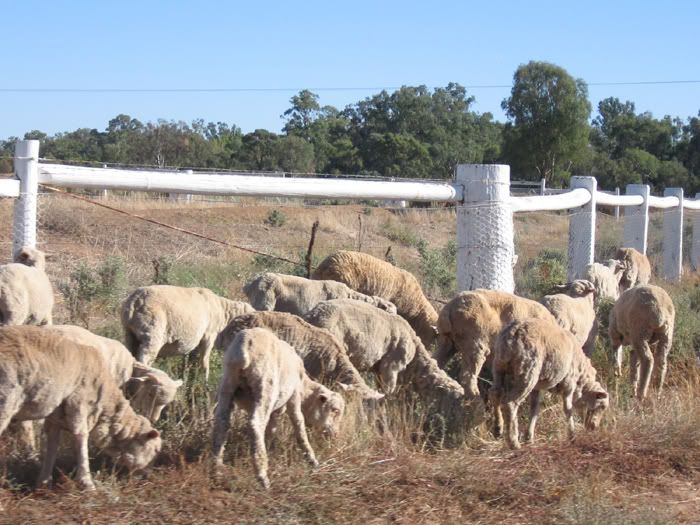 -Not an un-common site on the side of the road, near condobolin.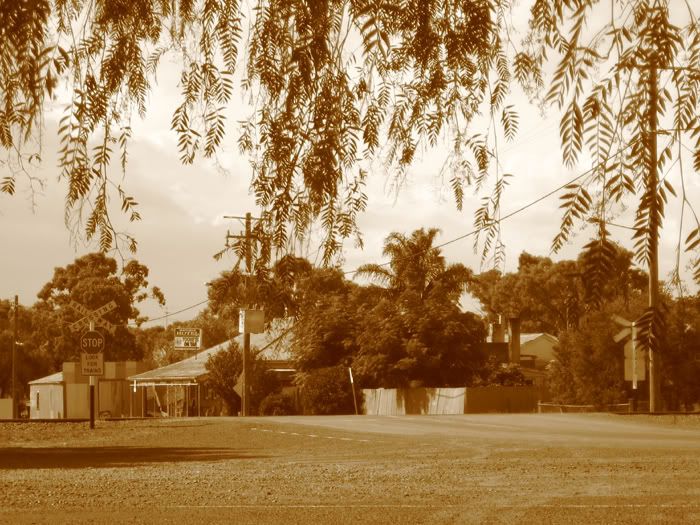 - Tullibegeal - What it might have looked like in the early 1900's
The Caravan Park: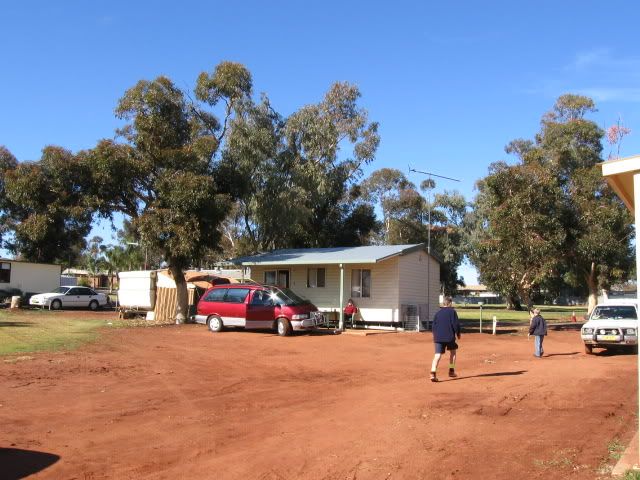 The Lake: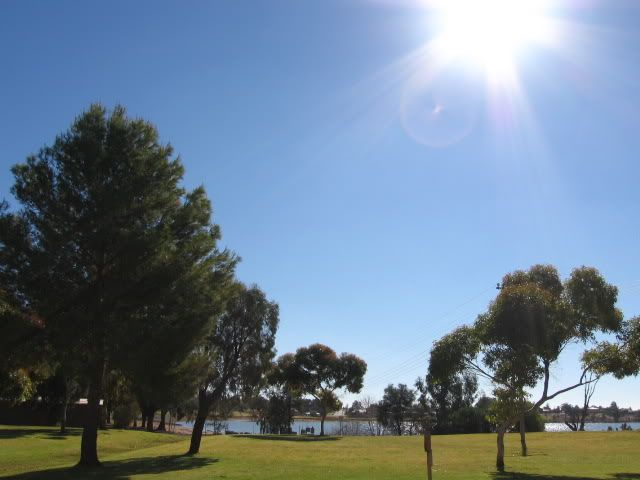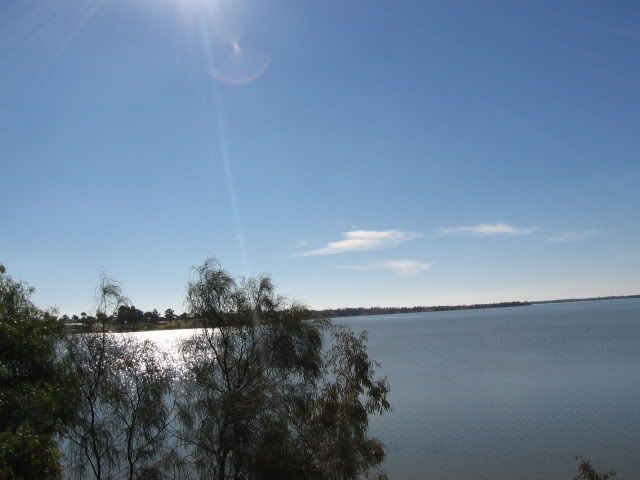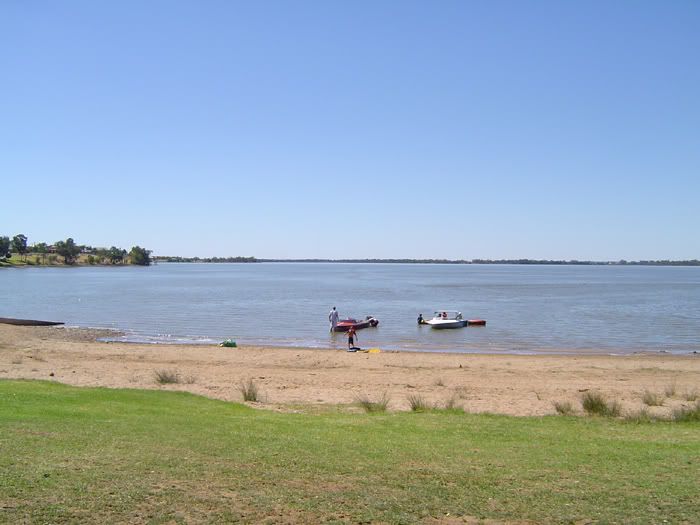 - Its a little wierd seeing a car towing a Ski boat on a red dust road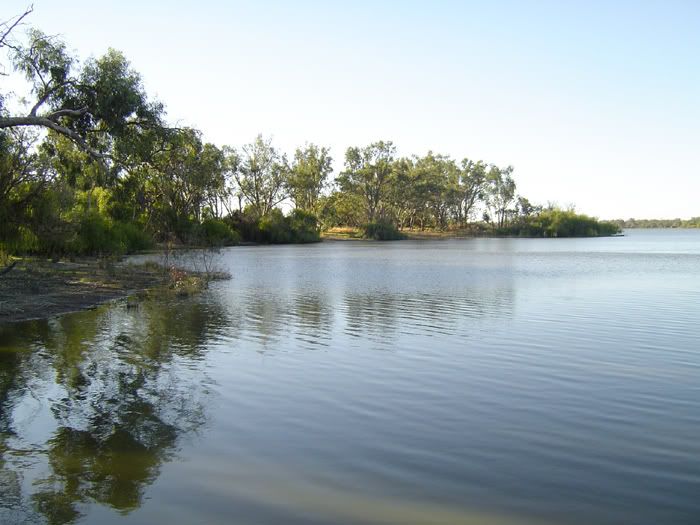 Expect to see ALOT of this on the way there, actually, this would probalby be considered a large hill
. Mostly its a fair bit flatter
- Give's you an idea of distance eh?
- Condobolin, and some of its, err, artwork
Some natives: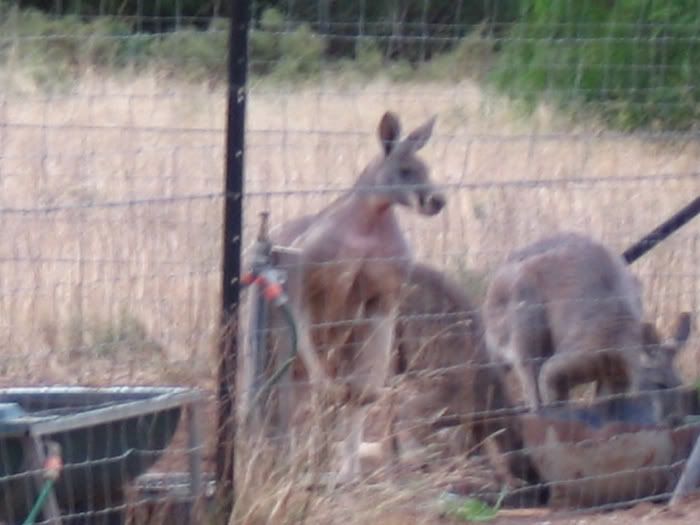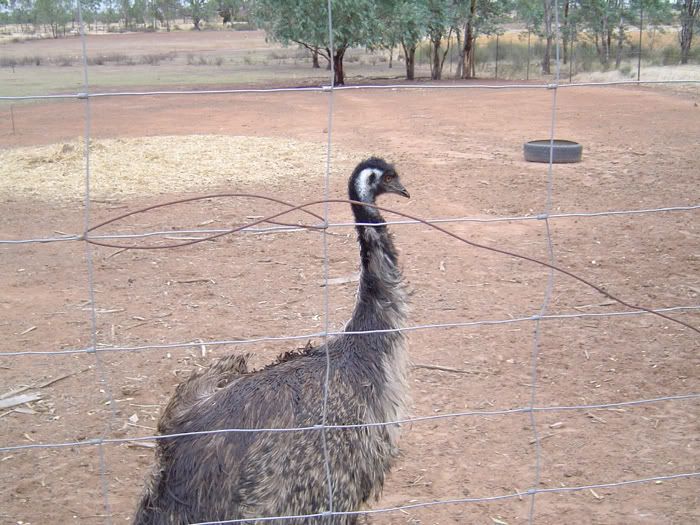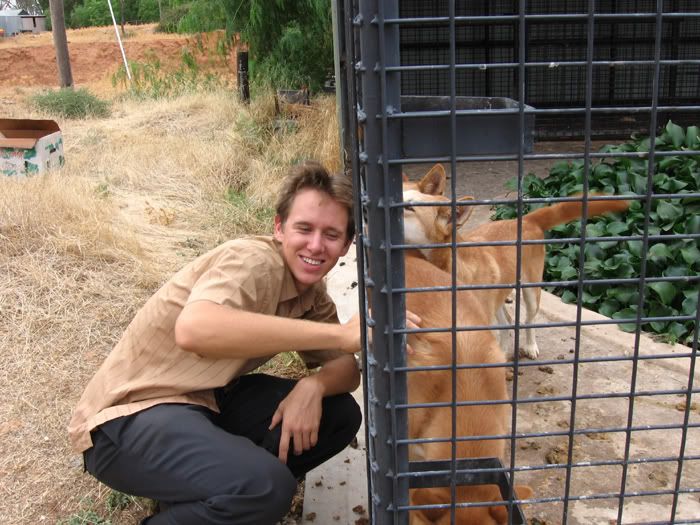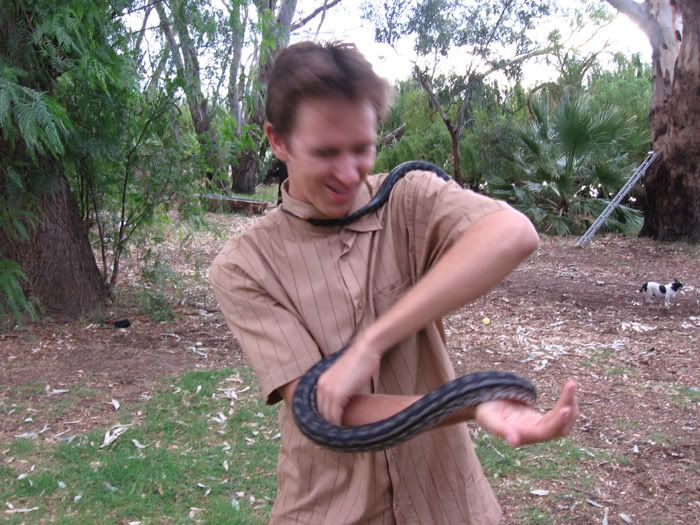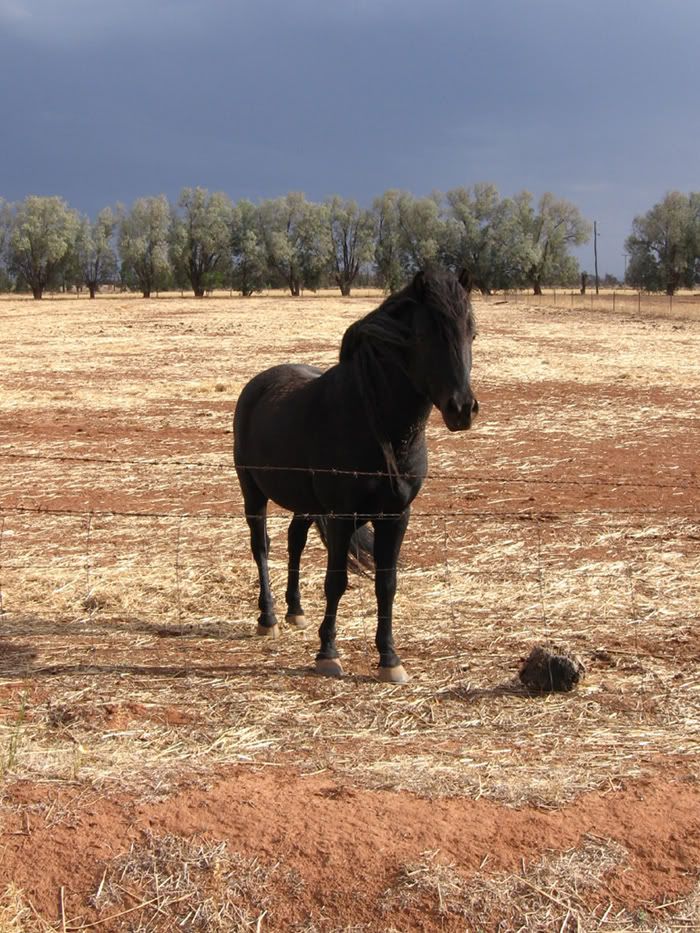 This is how I got the nickname "Steve (Irwin)"
Cooking in a King Gee shirt with a jerry can and a hunting knife