Hi there
Spent the Easter Weekend at the Dingo Dell campground, part of Kanangra-Boyd National Park with some good friends.
Hauled it up from Sydney on Saturday morning (had to play at our Good Friday service at church). From the north-west of Sydney, we headed up Bells Line of Rd, through Bilpin to the Darling Causeway (this links Bells Line to the Great Western Hwy). From Mount Victoria, it was over the other side of the Great Dividing Range and onto Jenolan Caves Rd. A last minute grab of supplies in Oberon and then we headed into the Park.
Dingo Dell is accessible from Kowmung Fire Trail of the Kanangra Rd. It's about 15kms along a bumpy steep track, requiring 4WD low range to Dingo Dell. On the way you cross the Kowmung River. I wouldn't think it would be suitable in the rain with a trailer. You're right with just your 4by. The Dingo Dell campground is mainly suited to car and walk in camping arrangement. The C/T crowd will be a little disappointed with lack of suitable for setting. It is, however a nice area with a small stream, some wildlife and the mandatory pit toilet.
Despite being the Easter long weekend, there were only 3 other groups of people. We all behaved well with no loud raucous behaviour.
We headed back out on Sunday to have a peek at the Walls. From the Kowmung Fire Trail, it's about a 20km drive south. On the way we checked out the Boyd River Campground. Okay spot but not as good as Dingo (IMHO). There are 2 sections, one of them is more suited to trailers and C/Ts although they still have the actual grounds roped off with cable. If you were to setup a trailer, then you'd be in the carpark. Has a hut and pit dunny.
The Walls are spectacular. The walk to the lookout is an easy 5 minutes. The lookout itself is not roped off so hand-holding the littlies is necessary. The track down the falls is okay - steep with a lot of steps. Didn't do the plateau walk.
We headed back to camp and some beverages and nibbles. The camp ovens came out for the Sunday night roast. We also did some damper as well.
After a Monday midday pack up we, continued west along the Kowmung River FT, joined the Kanangra Walls Fire Trail and then the Banshea Fire Trail. This route took us out to Mount Werong Rd, in the middle of Gurnang State Forest. From there, back north into Oberon.
In summary. Dingo Dell is a great spot however suitable for 4WD only. The Walls are fantastic and well worth a visit.
The campground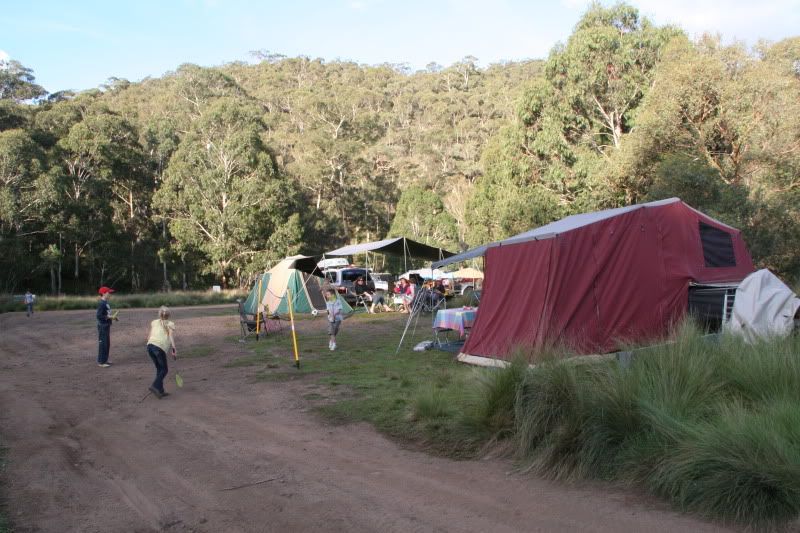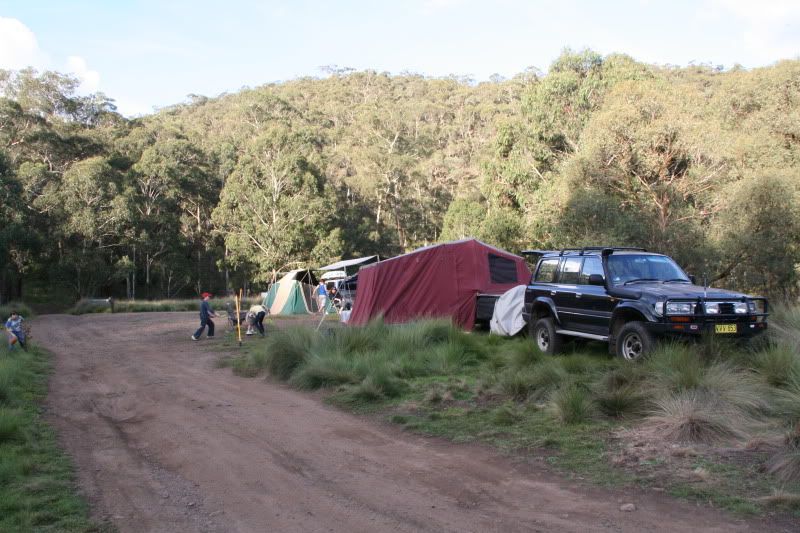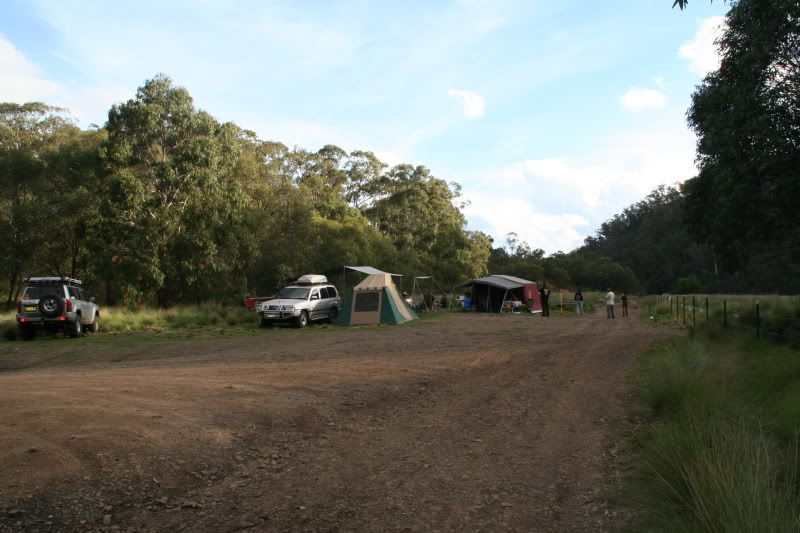 Heading out of the campground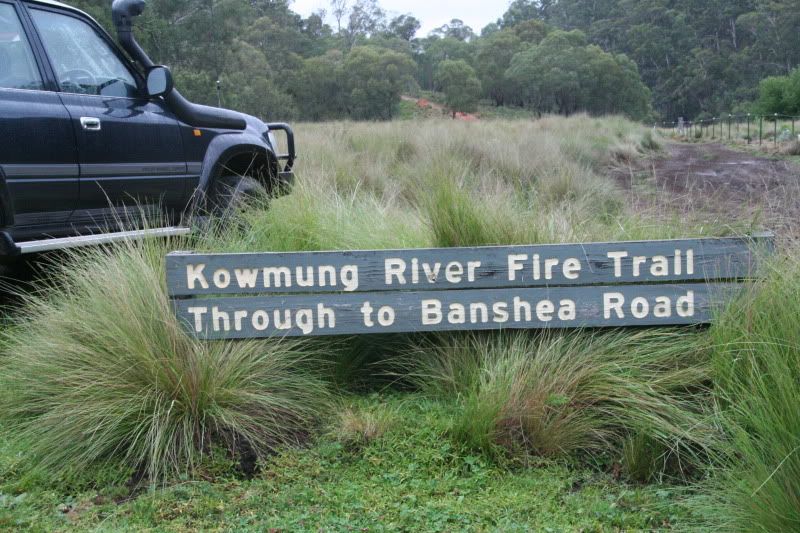 Heading back out to Kanangra s Rd
On the other side of Kowmung River, looking north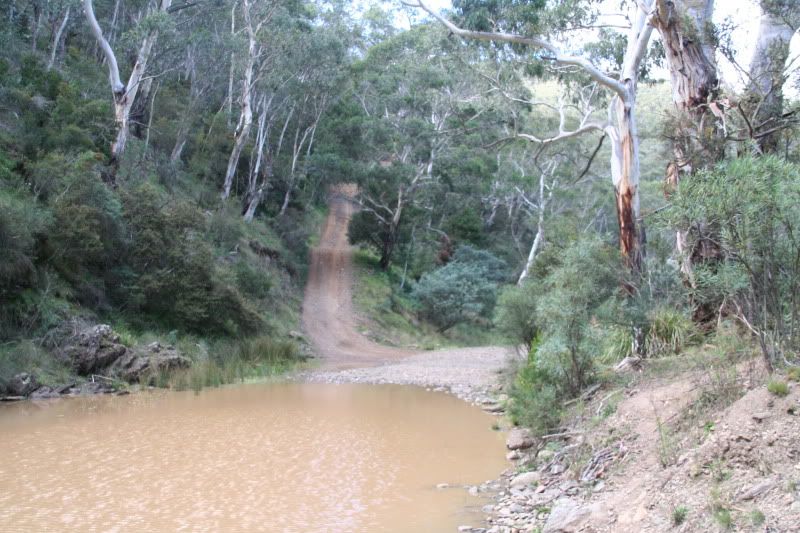 Crossing part of the river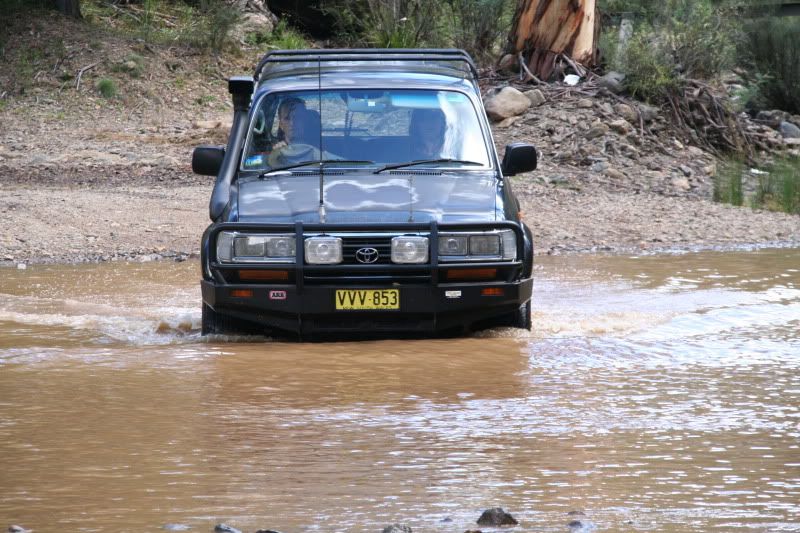 Along Kanangra Rd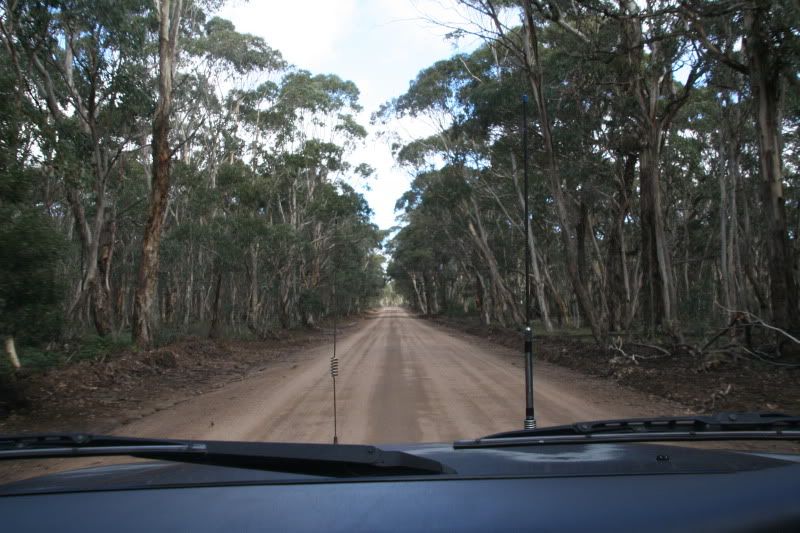 The Walls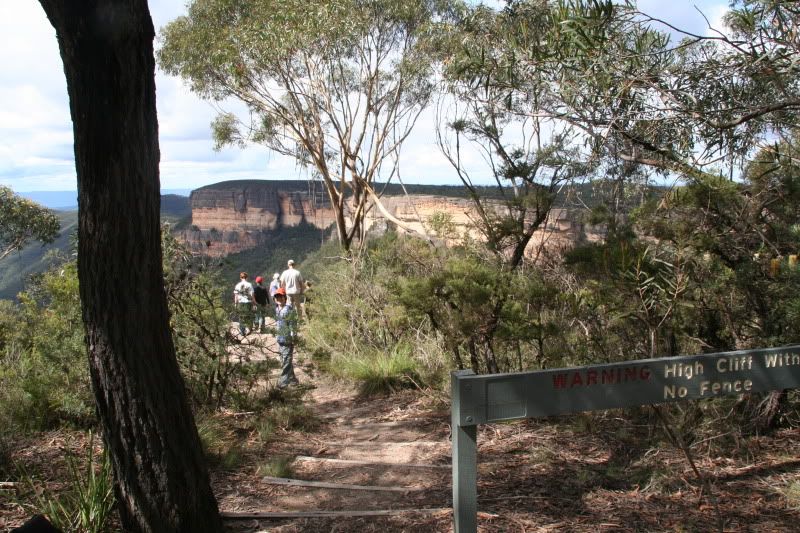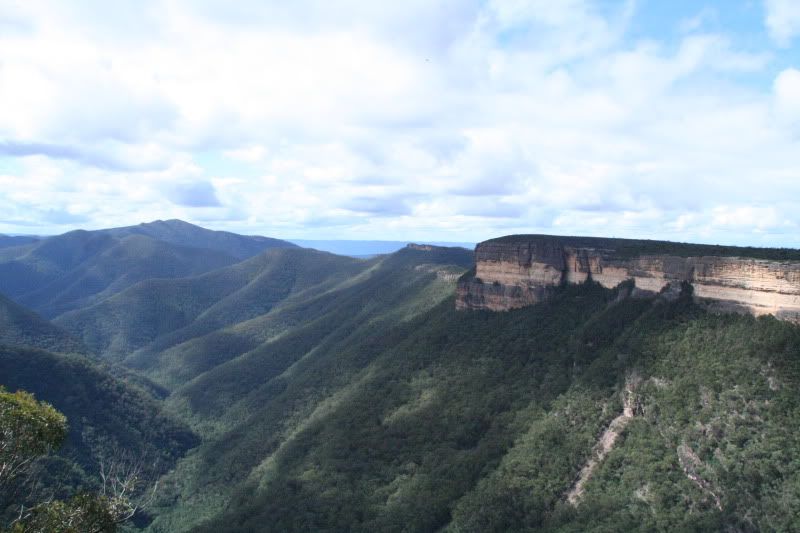 The Falls