Situated around 30 minutes out of Dungog, NSW on Chichester Dam Road you will come to the turn off for Ferndale Park. Following the signs down the driveway you will eventually reach the Property which is at the base of a gully ( Watch out for the cows and drive slowly). The main camping area is on the River which flows through the property at the base of a small bank. They have Flushing toilets and hot shower which are clean, they also have washing up facilities and also a laundry. Temperatures were in the high 20s during the day and it did get quite chilly during the night and early morning as you will be able to see in our photos. So Stop in for a night or afew.. Have a Chat to Ian & Elanore the owners of the property and just sit back and Relax!
http://www.barringtons.com.au/ferndale/
- For More info. Keep in mind though that the camping Fee's have gone up a $1 to $9.00 per person per night.
Ferndale Park
Address:
1940 Chichester Dam Rd
Town/Region:
via Dungog
Post Code:
2420
State:
NSW
Country:
Australia
Phone:
02 4995 9239
Fax:
02 4995 9219
Here are some pics.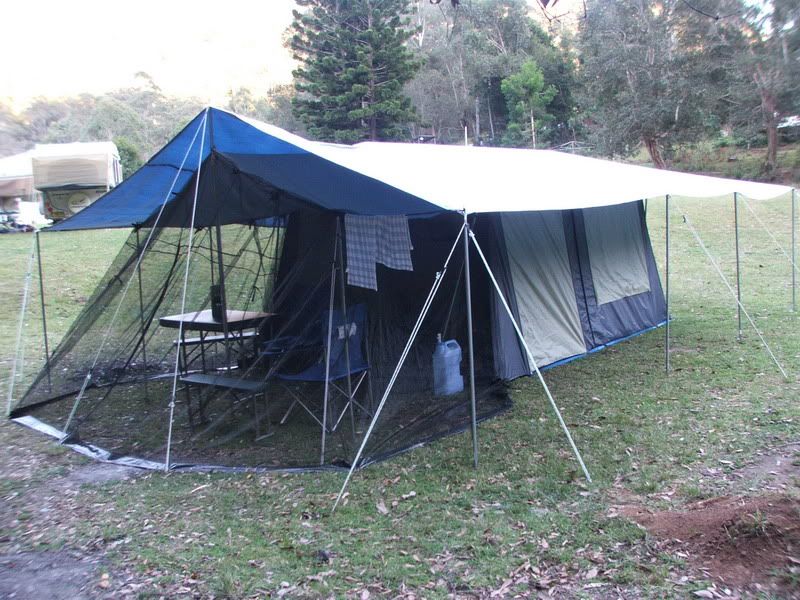 Our tent and Gear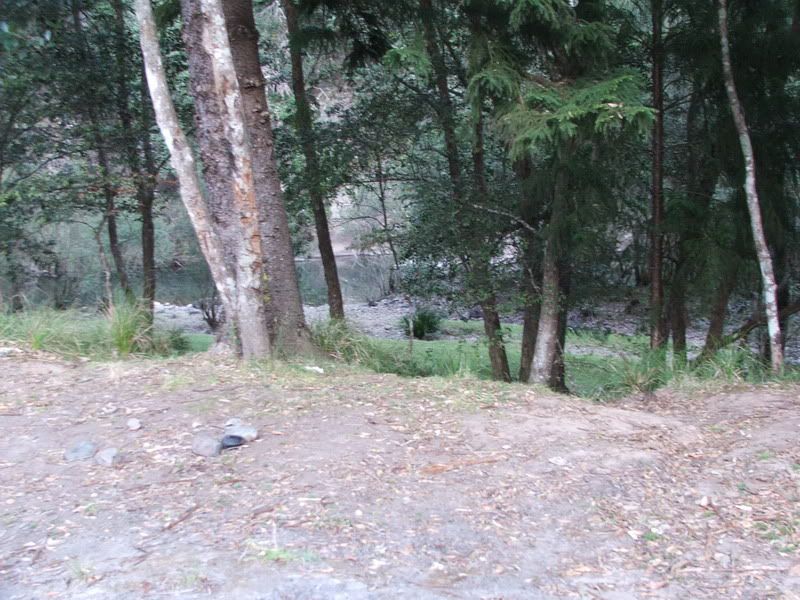 This pic was taken standing at the mesh door to our awning of the tent.
The Toilet, Shower & Laundry Facilities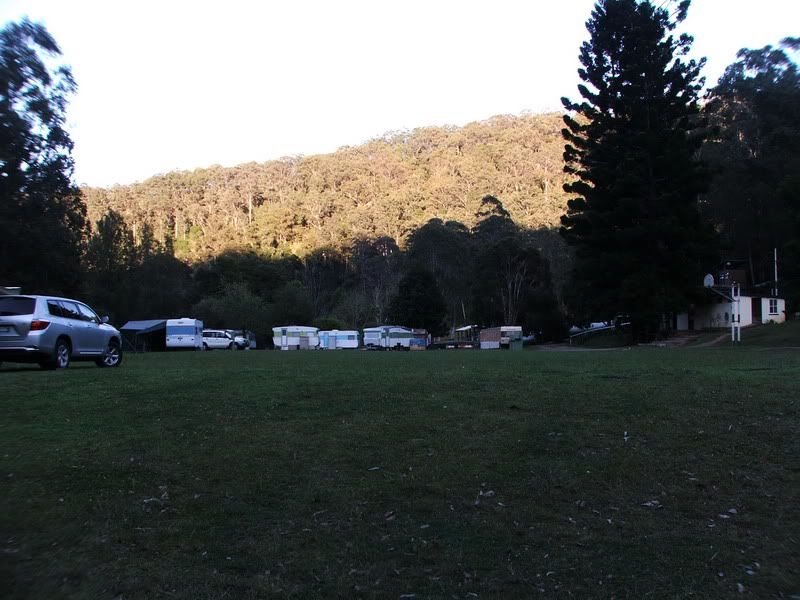 The Sun gradually lighting up the campgrounds

The Next few are of the River below our camp site.
Panorama shot of just some of the campground the First Pic joins up with the Last.
For all my pics from the Trip click here >>
http://s31.photobucket.com/albums/c378/lxhatch/Ferndale%20Park/
The River just keeps on going and i do have heaps more pics of it but there are to many to upload here. Keep in mind this Review is only for Ferndale Park and not the whole area as it is Really a Beautiful spot and you will find lots of little roads that will take you off exploring other areas.
We love this spot and will definitely return there in the future. We would give it a 8/10.
Make sure its put on your list of places to go!