Hi Komodo,
Not sure whether it was "double dipped" never really thought about it.
But I can say that there are a nuber of holes in the various sections of metal work throughout the body work and chassis to let the galv escape.
If you look closely at the pic above you'll see relief holes on the horizontal braces to the "outriggers" ie outriggers hold the rear rack. (not to be confused with the welded on bolts for capturing the racks)
Sharp Welding made the trailer and their speciality is fabrication of semi-trailer bogeys etc maybe their galvaniser can handle larger sizes.
Some additional pics below may display them better.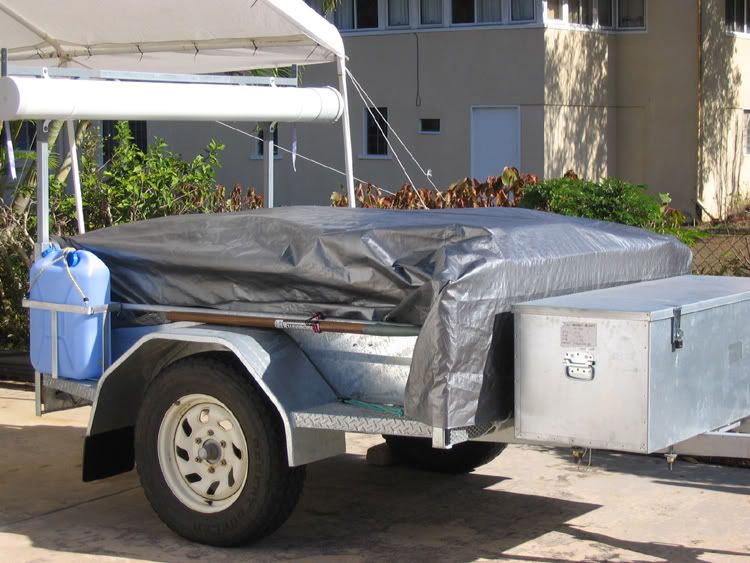 This pic shows the pole holder on the front rack - now moved to the rear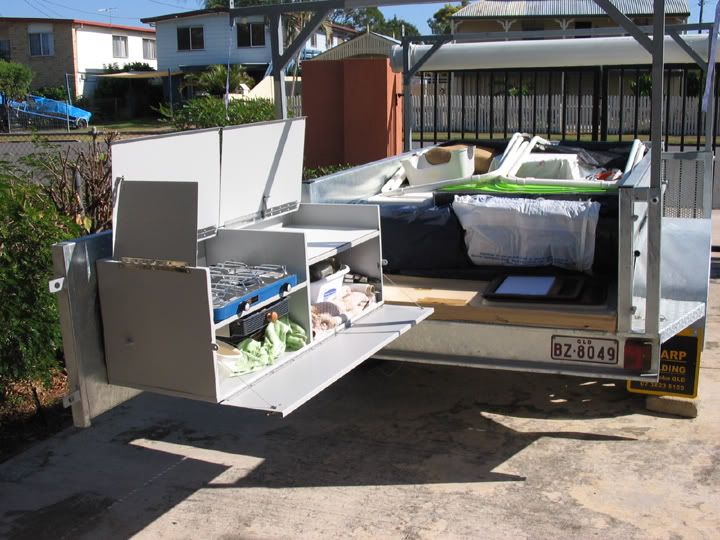 rgds Shane T