On the weekend we went camping to the new campground at Springbrook National Park, called The Settlement Campground. We were booked in for three nights but called it quits after 2 nights as the wind on the first night took it out of the family.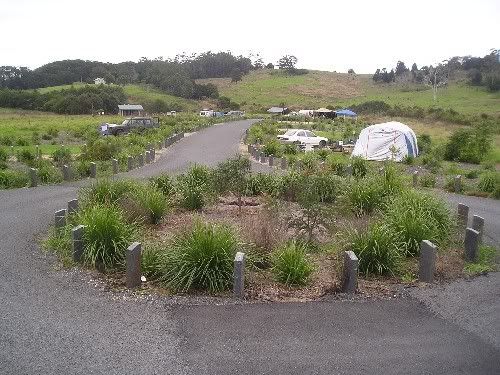 GPS 28°11'37.11"S, 153°16'20.34"E
Further Information can be found at
http://www.epa.qld.gov.au/parks_and_for ... formation/
Overall we found the new ground quite good, except for one issue which I will start with
While it says that Sites 1 to 4 cater for caravans and camper trailers, I am not sure what they had in mind with regards to camper trailers. All the sites consist of grassed area and a parking bay. Sites 1 to 4 have a 8m long parking bay to accommodate caravan/CT and vehicle.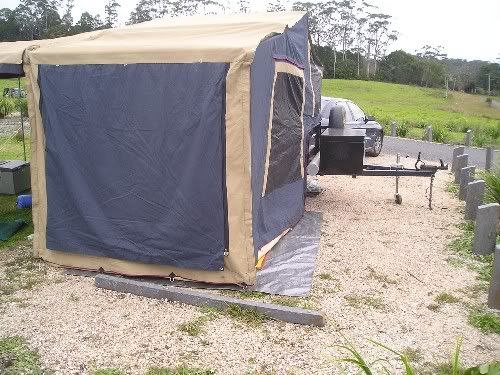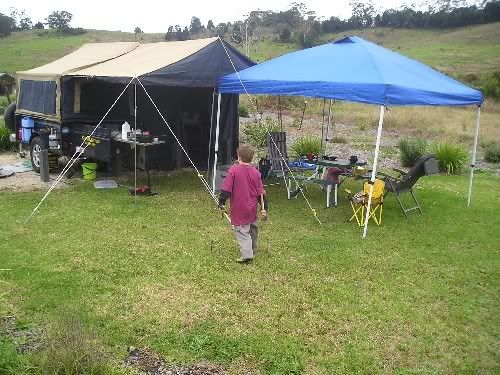 We did go for a drive beforehand to check it out, and we thought it shouldn't be a problem if we put a blanket and a tar under the soft floor to protect it from the gravel surface. Worked ok.
The issue was that the parking bay sloped both ways, so it was hard to get the trailer level (unfortunately only in one direction) and keep the tent straight. We never tried this before so we are now a bit wiser. More use to open campgrounds where you can move the CT around to get it level.
Summary of the campground
There are 11 sites, can be booked individually on-line.
Amenities: 3 unisex toilets (1 handicapped), not compost but a airplane style toilet with a foot pump for flushing, cooking shed and picnic tables, water
Good Mobile reception (if you want it)
Toilets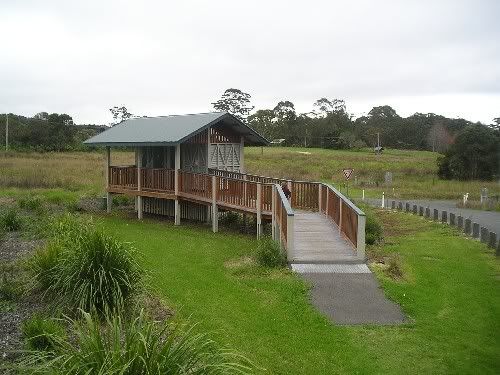 Kitchen
Nearby there a number of café/ teahouses, a convenience store and a fudge store (excellent fudge).
For bushwalking there a number of walks ranging easy to long high level of fitness required walks. There is an easy walk of 660m to Purlingbrook Falls from the campground. Other highlights include Canyon Lookout (you can park next to it) and the Best of All Lookout.
Purlingbrook Falls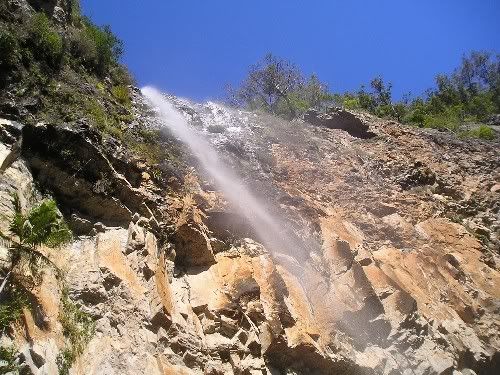 Autumn Bloom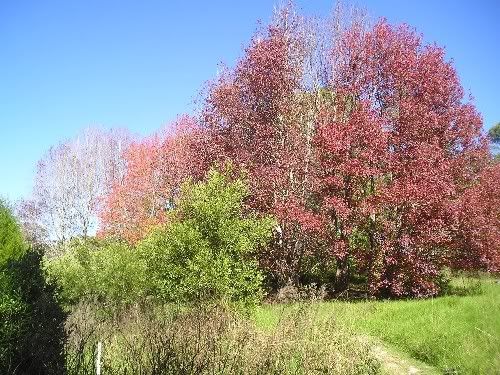 Mushrooms